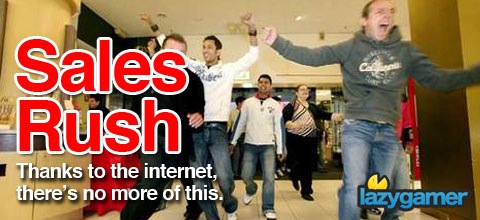 Valve's Steam service has won over the hears of PC (and now Mac) gamers worldwide by finally proving a solid platform for games to be bought, downloaded, played online, shared… you name it.
One of the other great things about Steam is that they just love running crazy specials all of the time, and today there is a pretty good reason to love them a whole lot thanks to their Perils Of Summer sale.
Time is running out though, the sale will be over at around 7pm South African time.
More after the jump.
Here is a pic of the specials that I grabbed off of Steam, pretty much 75% off on most of the offers, and there are some great games in there. I also noticed that they have taken 33% off of all Ubisoft and Capcom games as well. Score!
Here it is:
Last Updated: June 30, 2010