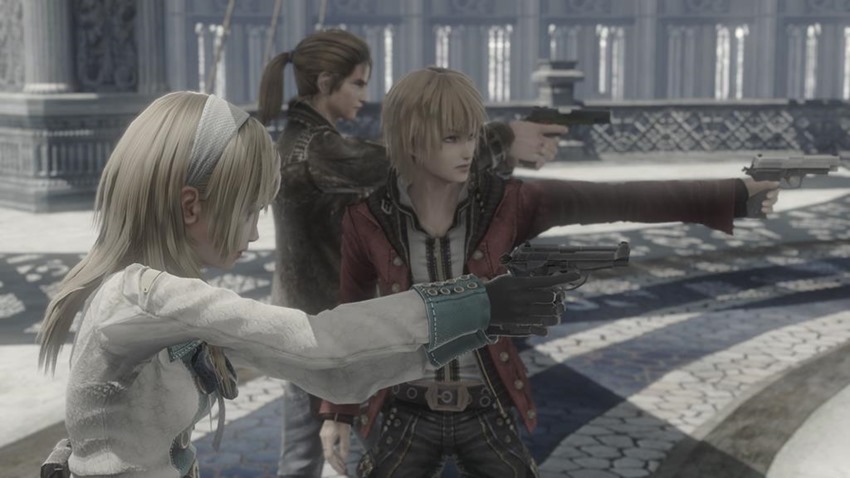 I've been in this industry for a good couple of years now, but before Geoff found me and offered me a spot over on the ol' Lazygamer site, I was plying my craft elsewhere locally. Between a gig over at an internet cafe and illegal underground A Word Or 2 deathmatches, I got a jump in the gaming news scene writing for News24. Fresh-faced, eager to please and willing to accept any game for review, I was given a JRPG that nobody wanted to play back when Nu Metro still distributed titles: Resonance of Fate.
Sweet Sally, was I the wrong guy for that game.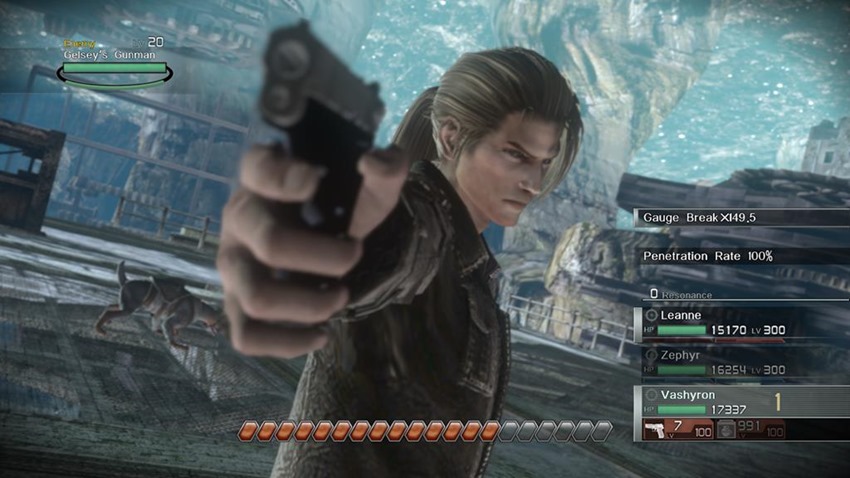 It's not that I didn't have a solid understanding of how JRPGs functioned. Instead, Resonance of Fate was a game that had a system of gameplay that I was woefully underprepared for: Gameplay mechanics that were heavily reliant on maths. The sheer volume of calculations needed within even the most basic battle in ROF, gave a whole new meaning to tactics and RPG action, something which was unheard of at the time.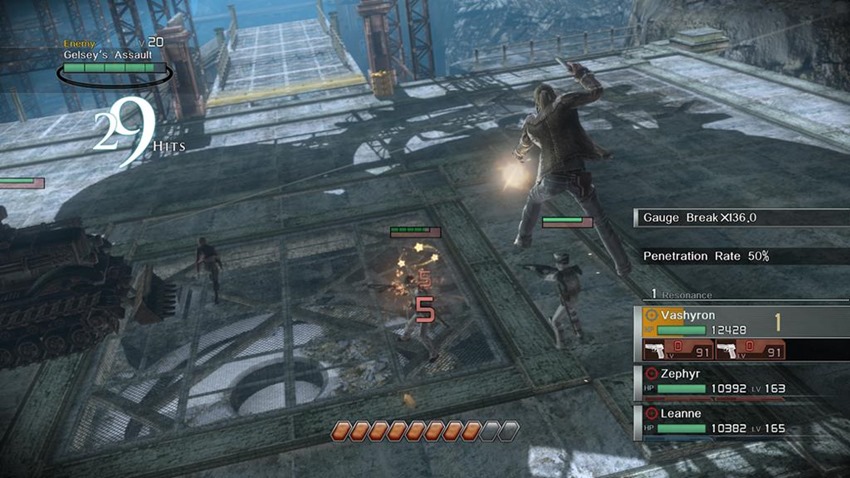 Heck, I've yet to see another game attempt to even imitate ROF's systems, which have remained dormant since the game was originally released way back in 2010. Maybe now is the right time for a remaster then. Japanese developer Tri-Ace has taken on that task, giving Resonance of Fate a fresh coat of 4K paint for PlayStation 4 and PC. Here's the trailer and sales pitch for the game:
Set in the distant future when humankind nears extinction and is ruled by the 'Basel' perpetual motion machine – a massive environmental conservation device of man's own making run amuck; Resonance of Fate weaves a tale of guns and emotional bonds during this end of days. The game's three protagonists – Zephyr, Vashyron, and Leanne, work as mercenaries and, through their missions uncover the truth behind the ruling Cardinals and Basel.

Originally released in early 2010 on the PS3 and Xbox 360 platforms (and known as End of Eternity in Japan), Resonance of Fate received accolades for its 'tri-attack' battle system – a mix of real-time and turn-based controls; the focus on gun combat and gun customization; and its over-the-top cinematic hero actions of the main characters. Critics praised the gameplay and unique combat system that combines strategy with aerial gun battles and fast-paced thrills.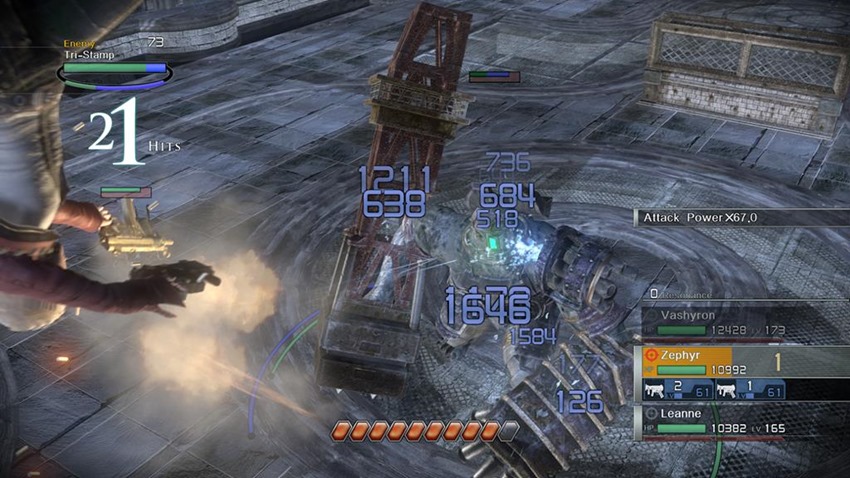 Was Resonance of Fate ahead of its time with its tactical gunplay? Maybe, but all I know is that I'm still an absolute moron when it comes to maths, because my cognitive facilities are pretty much still stuck in 2010 and definitely haven't received a loving 4K remaster in the years since I first played that game.
The shiny new version of Resonance of Fate will be out on October 18 as a digital-only game.
Last Updated: September 19, 2018