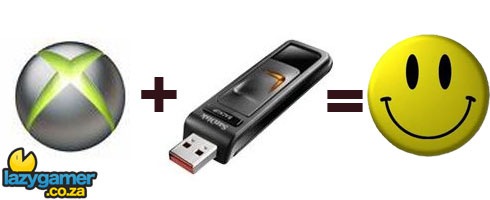 Hey Xbox arcade and 20Gb Pro owners! The update you've been clamouring for has finally gone live, meaning you no longer need to use ridiculously expensive proprietary memory cards just to save your games! Hooray! The update will allow USB based flash and hard drives up to 16Gb be used with the console in lieu of an Xbox Memory card or Hard Drive.
If you haven't received the update already, don't worry – you will soon.
"Sometime over the next few hours when you sign in to Xbox LIVE you'll receive a prompt to accept this mandatory update. If you are signed into LIVE already, you may be signed out and asked to accept the update and you'll be back online in a few moments," said Major Nelson on his blog.
Those of you without Xbox Live, but want the update can keep a beady eye here, where you can download the update and run it off a CD. It takes a few days longer to appear on the site, but at least you do have the means to update your console.
I'm sure many of you will transfer your saves to flash drives freeing up important space on your 20Gb Hard Drive, giving ou a bit of breathing room to install a game or two so you can enjoy the quiet that your friends with larger drives have been enjoying.
Source : Major Nelson
Last Updated: April 6, 2010