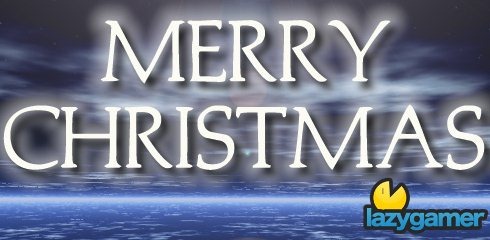 So Christmas has come and gone and the haze from over eating and drinking is beginning to lift. I hope you all had a fantastic Christmas and are now recharging those batteries for New Years Eve.
So did you get what you wanted this year under the Christmas tree? This year as a family we scored a family Nintendo Wii, New Super Mario Bros and Lips for the 360.
The kids are absolutely loving the Wii and amazingly Wii Sports is just as addictive as when I first played it many many moons ago.
Super Mario Bros is awesome but the save game system appears to be screwy at the moment, as soon as I get some time I will be investigating that and posting up a full review.
Lips arrived for the kids but the wife has completely taken over and is now the resident Queen Bee at Lips… I am utterly hopeless and have reconfirmed my inbuilt inability to carry a tune. The game is a whole lot of fun though and watch out for a review in the coming weeks.
Feel free to let us know what gaming stuff you scored this Christmas?
Last Updated: December 26, 2009