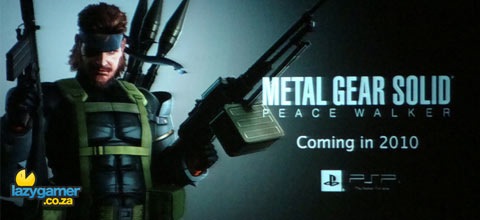 Metal Gear Solid: Peace Walker will be the newest offering from legendary game designer Hideo Kojima.
Even though the game will only be available on the not-so-recently-popular PSP system, Kojima promises that Peace Walker will definitely be all that and a bag of chips. The good news, is that the game finally has a release date in our region.
Peace Walker will release on June 18, happy days.
Source: gamesonsmash
Last Updated: March 17, 2010