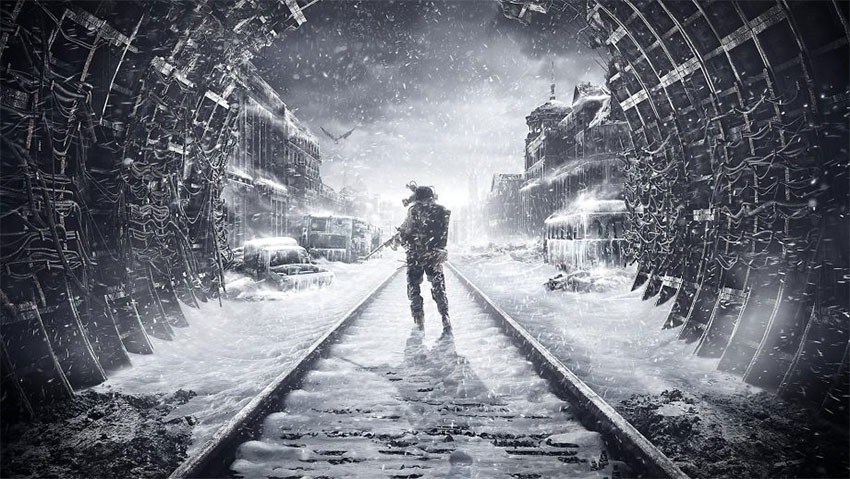 February this year is pretty crowded when it comes to blockbuster games, and no date is more crowded than Friday 15. On that day, we'll see Crackdown 3 finally hit retail after too many delays to mention. We'll also see Ubisoft's Far Cry 5 spinoff New Dawn, anime brawler Jump Force and the post-apocalyptic shooter Metro Exodus. Just a week later, and EA and Bioware's Anthem will be out.
It leaves Metro Exodus competing for wallets and time with some big heavy hitters – but publisher Deep silver isn't too worried.
Deep Silver's head of global brand management Huw Beynon told GamesIndustry.biz that "We're confident Metro has an audience that's been looking forward to this for a long time."
"What we're offering with this game is a really content-packed, story-driven experience. For me, the natural audience for this game are people who have enjoyed things like Horizon: Zero Dawn, or something like a Witcher — grown-up, mature, serious single-player, story-driven experience. There's been a real renaissance of those recently.

"You could say maybe that Far Cry is a competitor because it's also post-apocalyptic, but I think that's quite a shallow comparison. I think people will recognise that Metro's going to offer them that rich, believable world with deep storytelling. We have the benefit of working with Dmitry Glukhovsky and all the literary pedigree he brings to it. We're a very different style of game to anything that's coming out once you look beneath the surface."
And of the bunch of games that'll be out in that week and a bit, it's probably Metro: Exodus that I'm personally most keen for. Though I enjoyed the heck out of Far Cry 5, it's still too fresh in my memory for me to be too excited for a quasi-sequel. Crackdown was a digital addiction of mine, but the second game cured that and Anthem just isn't tickling me at all.
Last Updated: January 22, 2019