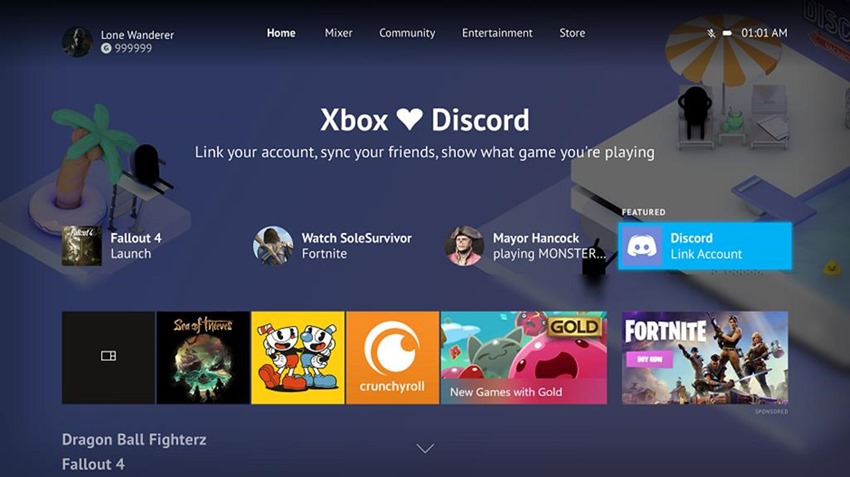 The best app these days for sharing words, audio, and video is easily Discord. I know it, you know it, and Microsoft definitely knows it as the company is looking to grab the video-game chat community in a deal valued at $10 billion according to a new Bloomberg report. That's $2.5 billion more than what Microsoft paid for Zenimax recently, and $6 billion more than what Disney paid for Star Wars. Madness.
Anyway, Discord has been putting its feelers out recently and Microsoft is currently in the running to pounce on that deal. VentureBeat reported on Monday that Discord was engaged in sales talks, although representatives for Microsoft and Discord have declined to comment so far.
While it's not a done deal, it is one that makes sense in the grand scheme of things for Microsoft. Ever since the company began opening up its wallet, it has looked towards creating not just a brand but a connected ecosystem for gamers. The San Francisco-based Discord, which is still absolutely free to use and has of course seen a huge rise in user numbers since the pandemic began currently has more than 100 million monthly active users and has become more than just a gamer hangout in a virtual space.
"Microsoft possibly acquiring Discord makes a lot of sense as it continues to reshape its gaming business more toward software and services," said Bloomberg Intelligence Analyst Matthew Kanterman. "There's a big opportunity to bundle Discord's premium offering, Nitro, into the Game Pass service to drive more subscriptions from the last reported 18 million."
All of this could lean towards Game Pass numbers increasing even further, especially with Discord working so well within Xbox in its current state. Discord has also held discussions with Epic Games Inc. and Amazon.com Inc. in the past according to Bloomberg's sources, but don't expect those companies to spill any beans when asked for a comment.
Last Updated: March 23, 2021