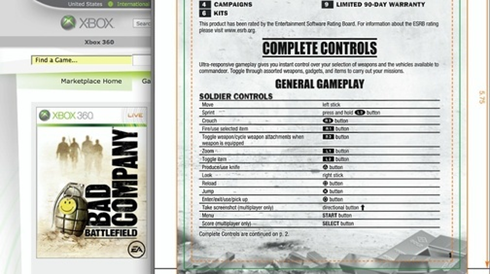 One of the newest additions to Xbox Live is the ability to download full retail versions of slightly older titles like Battlefield Bad Company. Unfortunately this is only available to the players over in America but we can always hope it gets to our shores one day.
Anyway it's day one of the new update and already Microsoft has egg on it's face. If you go and download Battlefield Bad Company you get the option to download the manual as well, for those slower members of society who haven't got the hang of point and click yet.
The thing is that this manual is actually for the PS3 version with X, Square, Triangle and Round buttons in the manual. Seriously how did Microsoft slip on that?
Source: Kotaku
Last Updated: August 12, 2009