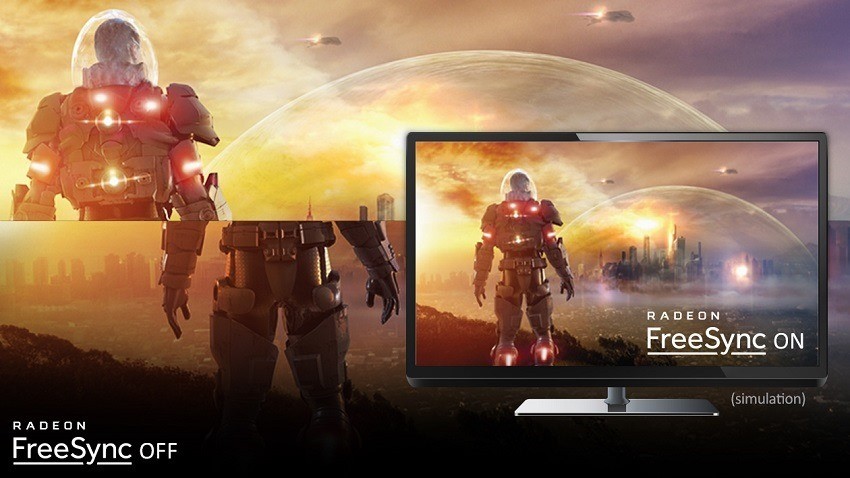 While both the Xbox One X and PS4 Pro still aren't realising across the board 60 frames per second gameplay with every title pushed out, they are opening the doors to games which choose to linger in a space between. Variable framerates are common in games like Hitman or Monster Hunter World, and are especially prevalent in the settings menus for games where performance is preferred over raw visual intensity. The problem here is stuttering, an unfortunate effect of a refresh rate on screen no keeping up with the game being rendered. Something the likes of FreeSync clean up.
FreeSync (and Nvidia's own G-Sync) is AMD's shot at linking up the refresh rates of your monitor with the current frame rate of the game its displaying. It's technology that has been around PC monitors and PC gaming for years now, and it works. Frame pacing (the likes of which make Bloodborne a pain to play) and issues with screen tearing and variable refresh rates are all eliminated with a chip in the panel itself that links the two together. Consoles have missed out on this, despite probably being the gaming hardware that needs it most.
Not for Xbox One S and X owners though (sorry vanilla fans), as Microsoft plan to roll out support for FreeSync monitors specifically very soon (Nvidia is greedy with their toys). Following on from 1440p support, this is another push showing Microsoft's will to work with displays that aren't TVs. The PlayStation 4 Pro, on the other hand, stays lagging behind. It'll still revert to 1080p on anything other than a 4K panel, which gives the Xbox a lot more wiggle room to work within.
FreeSync is arguably a much bigger deal though, and one you'll immediately feel in-game. The fluidity it presents is unparalleled, meaning you can forget about the sluggish feel of some 30FPS games for good. And given that its an open standard, FreeSync monitors aren't that expensive to come by either.
Last Updated: March 12, 2018