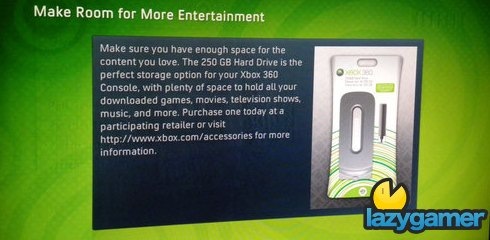 Microsoft has revealed (via an advert on the Xbox 360 dashboard) that it will be releasing a stand alone 250GB HDD in the near future.
The good news is that it will be released locally (in limited numbers) with the bad news being that it will set you back R999. Which is a huge price drop when you compare it to the 20GB drive that used to cost the same but it is still far higher than a HDD should cost.
Just to clarify though, this isn't our local guys fault the pricing is set by Microsoft themselves and the HDD is over priced in every territory. In fact I think R999 may be one of the cheapest price points aruond.
As an interesting side note, this story along with the million others about the HDD doing the rounds, prove that advertising on the Xbox 360 dashboard is effective.
Last Updated: March 24, 2010