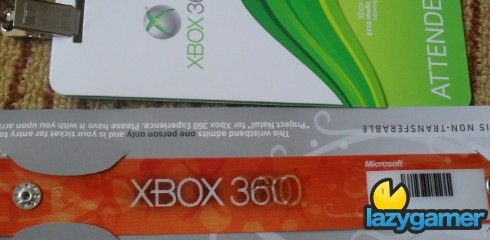 We popped over to the conference centre a little while back to collect our Xbox 360 and Project Natal press passes and as you can see above, we have them.
The Xbox 360 one has the new wave logo (that hasn't been announced yet) and is your standard press pass.
However the Project Natal one is a little special as it's a holographic wristband which has us wondering if Microsoft are about to blow the top of E3 by releasing Project Natal fully 3D enabled?
It's a wild rumour with nothing to back it up right now, but check back in around 6 hours time for the official reveal.
Last Updated: June 14, 2010