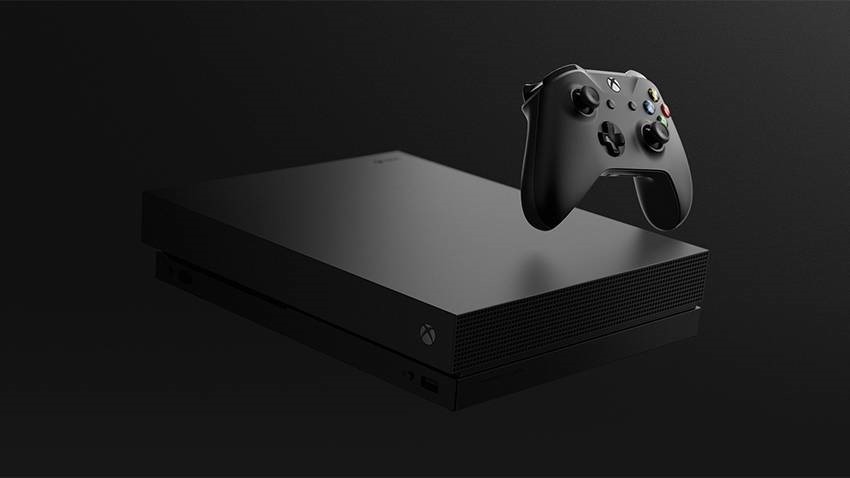 The Xbox One X is coming later this year, and it's the most powerful console ever released. It has eight custom x86 cores clocked at 2.3GHz, 6 teraflops of graphics performance and 12GB of GDDR5 RAM.
By comparison, the PS4 Pro has 4.2 teraflops, the standard Xbox One has 1.31 teraflops, and the standard PlayStation 4 has 1.84 teraflops. This means that the Xbox One X has a roughly 40% power margin over the PlayStation 4 Pro. According to Microsoft's Phil Spencer, they don't see the Pro as competition for the Xbox One X, suggesting that it goes up against the Xbox One S instead.
"I look at Pro as more of a competitor to S than I do to Xbox One X," Spencer told Eurogamer. "This is a true 4K console. If you just look at the specs of what this box is, it's in a different league than any other console that's out there."
Microsoft may be little disingenuous there. To my mind, while the Xbox One X is definitely more powerful than the Pro, it is analogous. It's a more powerful Xbox One, that will play some games in "True" Native 4K, while others will use methods like reprojection and checkerboard rendering to fill a 2160p framebuffer. That's quite a bit different to upscaling – but that's a conversation for another time.
What's surprising is that Microsoft's is able to retail a box with this much juice in it for as little as $500. While that's a lot of money for a machine that plays games, it's a lot less than you'd pay for a similarly specced PC. Unsurprisingly, Microsoft isn't making money each of those consoles sold.
Like most consoles before it, The Xbox One X will be a loss leader, with Microsoft taking a hit on the hardware, so they can make it up later on software sales.
"I don't want to get into all the numbers, but in aggregate you should think about the hardware part of the console business is not the money-making part of the business," Spencer told Business Insider.

"The money-making part is in selling games."
It's traditionally only Nintendo who manages to sell its hardware at any sort of profit out of the gate (though the Wii U was an anomaly) there. As a reference, it took Sony four years to make any profit on hardware sales for the PlayStation 3.
Need more E3 in your life?
Check out our E3 2017 portal powered by Megarom Games and PlayStation
Last Updated: June 15, 2017