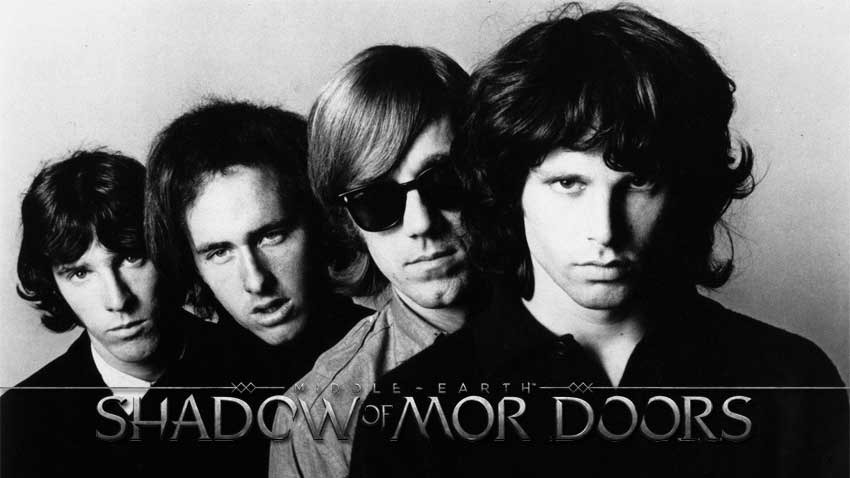 You could spend the recommended retail price on a video game. Or and hear me out here, you could spend more than you have to or ever should on a version that is filled to the brim with various extras and bits of plastic that'll eventually gather dust on your shelf like your hopes and dreams. And if you're a fan of all things Tolkien, then good news! There's another way to show your love and appreciation for the franchise in a manner that is far better than that fresh ink of Tom Bombadil you have on your chest.
Because money. Three hundred dead presidents in fact, if you happen to live in the US of A, Gamestop will be selling the $300 Mithril Edition of Shadow of War, which includes the following bang for your buck: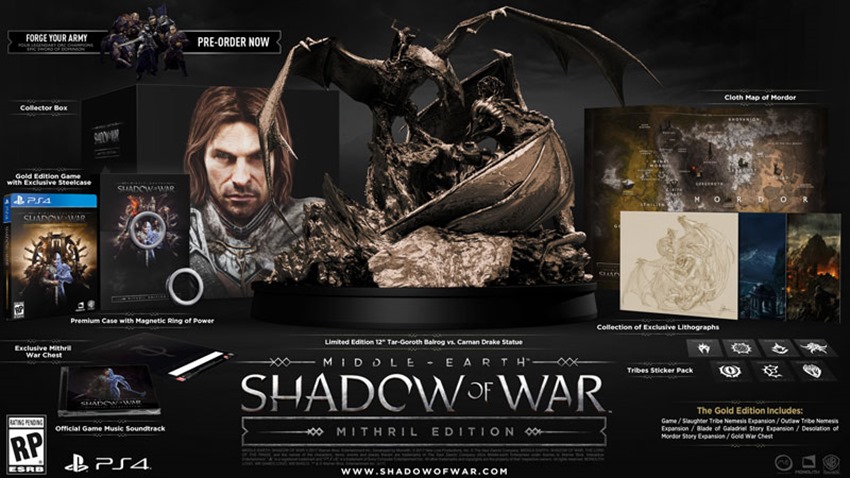 Middle-Earth: Shadow of War Gold Edition with Exclusive Steelcase
Premium Case with Magnetic Ring of Power
Exclusive Mithril War Chest
Official Game Music Soundtrack
Limited Edition 12″ Tar-Goroth Balrog vs. Carnan Drake Statue
Cloth Map of Mordor
Collection of Exclusive Lithographs
Tribe Sticker Pack
Collector's Box

That of course includes the game itself from the Gold Edition and story expansions which will be rolled out over the course of the year following the launch of Shadow of War. It's not a bad collector's edition, but is it worth $300? Hell no, in my opinion. Although I have managed to since swear off buying collector's editions once again, ever since Warner Bros. gave that Batmobile edition of Batman: Arkham Knight a flat tyre and cancelled it entirely.
You know, at least until the next Batman games along and whispers sweet collectible plastic thoughts into my ears again.
Last Updated: February 28, 2017