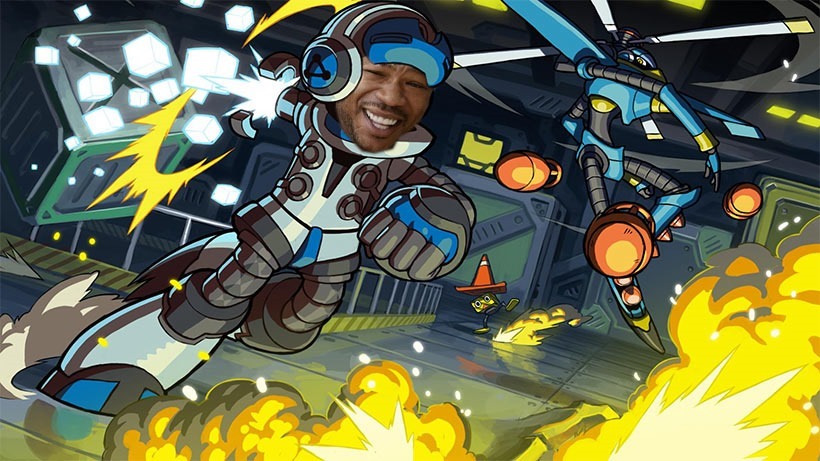 When former Capcom staffer and game designer Keiji Inafune left Capcom, his first independent game, Mighty No 9 was a slap to Capcom's face. It was a bit of proud, chest-thumping, telling Capcom that if they don't want to make a Mega Man, we'll make one bigger and better. It was terribly idealistic, of course.
Though Mighty No 9 looks nice, and is getting a shiny retail edition, it's also been delayed to next year. What made the delay get up people's nostrils was the fact that it was given at the last minute; days before the game was supposed to be out. That alone was enough to upset many of the game's backers, who helped fund the game's creation and design through Kickstarter. To make amends for that, developer Comcept promised that backer would get a timed demo to play yesterday.
Only that's been delayed too. The problem here is that Comcept didn't have the good grace to inform backers properly, instead sneaking word of the delayed digital olive branch in to an unrelated backer update.
Says Comcept in a backer update about robot design (via Destructoid):
"Finally, we know that all of our fans are looking forward to the Special Demo Version we are preparing, and we just ask that you be a little more patient. The team is working on it, but some issues popped up regarding the distribution method so there is a good chance it will not be ready to launch by the 15th. We are really sorry for the inconvenience."
Cheeky bastards. The whole thing is becoming quite a mess, and whatever initial excitement there was for the project is dwindling away. I'm a great big Mega Man fan, and I was completely on board the Mighty No 9 hype train – but honestly, even I'm finding it difficult to care about Mighty No 9 anymore.
Last Updated: September 16, 2015