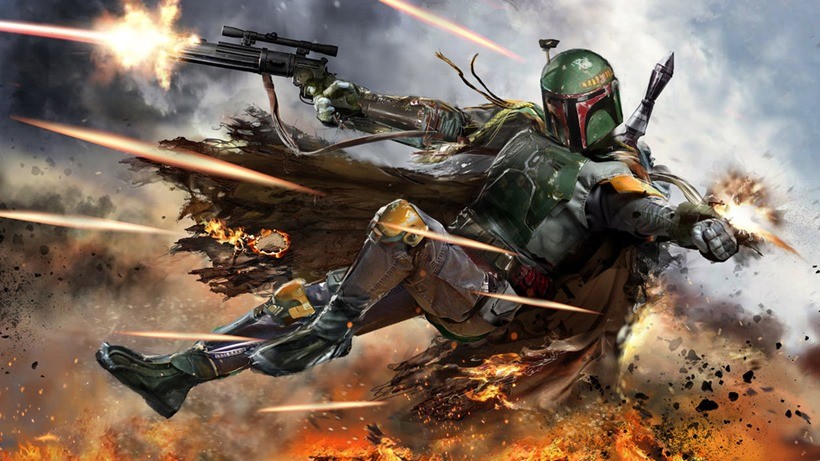 As a power fantasy with a science-fictional bend, Star Wars Battlefront does an adequate job of giving you the skills to be a Jedi badass or an iron fist of the Galactic Empire. But listen, Jedi and Sith are more overused than my underwear by Thursday. Lightsabers may be cool, but you know what's better? Jet packs, flamethrowers and portable rockets. Something that the feared Boba Fett has plenty of when he hits the battlefield.
So it shouldn't be too surprising, to hear that Jango Fett's pride and joy has been ruling the roost in the three weeks since Star Wars Battlefront launched. That's according to an infographic from DICE and EA, detailing an Alderaan's worth of death and destruction. There's some actual interesting data throw into the mix as well.
Such as players having zero skill judging by the fact that less than 1% of Snowspeeder attacks on AT-ATs have managed to involved a successful tow cable takedown or the fact that the X-Wing has racked up 43.6 million kills in Fighter Squadron, far more than the 26.1 million kills of the rival TIE Fighter pilots out there. As for Boba Fett, gamers have spent 29.8 million minutes playing as the bounty hunter. Luke Skywalker ranked second while Darth Vader threw Emperor Palpatine down the energy shaft of the bottom position.
Here's the full list of stats, rebel scum. Click to embiggen:

Last Updated: December 9, 2015