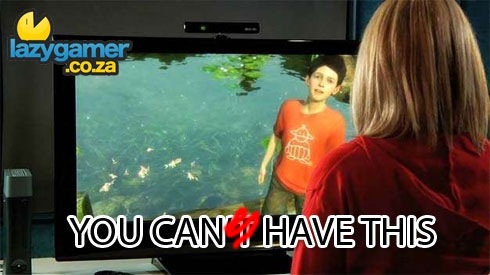 Backtrack much? Microsoft's Aaron Greenberg, backtracking on previous statements about Milo and Kate – has now backtracked for a second tame, insisting that Milo and Kate is indeed a game still under development.
Speaking to Kotaku, Microsoft's Aaron Greenberg said the virtual boy – unveiled at last year's E3 as a showcase for the company's motion-sensing peripheral – will make it to retail at some point – just not this year.
"Project Milo absolutely continues in development at Lionhead Studios," Greenberg said. "It is just not a product we plan to bring to market this holiday. The team at Lionhead has always been a center of innovation and will continue to deliver against that charter."
Apparently the team working on Milo, cleverly named "Team Milo" is 50 strong – which is too strong a contingent top be working on just a demo.
The tech from Milo and Kate R&D has made its way in to Kinectimals – but those of you who really must play with little boys will have to wait. In seminary school, probably.
Source : Kotaku
Last Updated: June 30, 2010