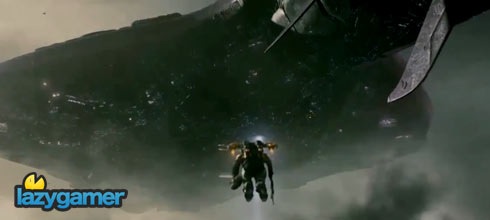 Why, oh why are they not making a Halo movie again? The latest live-action short for Halo Reach's 'Remember Reach' campaign has been released, and it's utterly fantastic.
The first few videos had a lot of nothingness going on, but set the tone of the story that Reach is trying to tell. This video, however, is a different story and brings about insane levels of CG, action and pure awesome.
Watch it now to follow this short story of a Spartan soldier's attempt to put a very big bomb in a very big covenant ship. It's staggeringly gorgeous.
Last Updated: August 27, 2010