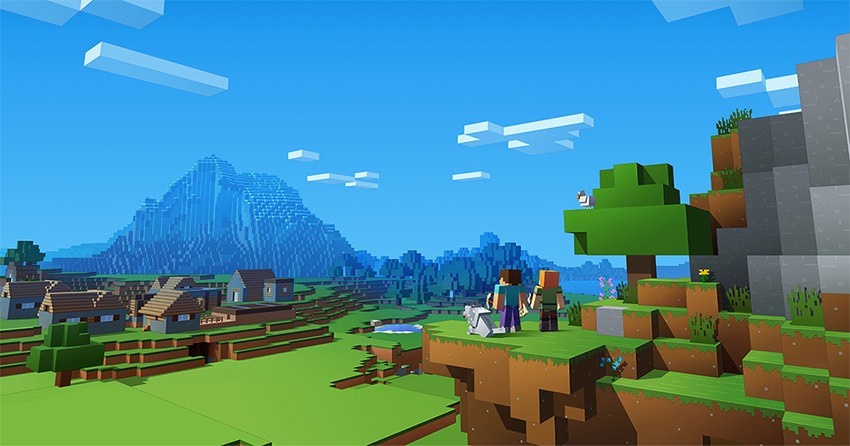 Fortnite has nearly 80 million players logging in to be the last man standing every month, which is a phenomenal number of people playing a single game. You'd imagine, with those numbers, that it'd be the biggest game in the world. It's not though; Minecraft is still unfathomably popular, drawing in over 90 million active players every month. With over 150 million copies sold over the years, it's the second best-selling game ever, coming in just after Tetris.
You'd imagine then, given that Microsoft paid $2.5B for the game, that they'd be interested in creating a sequel. They're not.
"I really don't think that makes sense for Minecraft, given the community," Minecraft boss Helen Chiang told Business Insider. "It's something that always fractures the community."
Instead, Microsoft will continue to update and improve on the game.
"We're trying to keep our community together," Chiang explained. "That's why our updates our free. We don't want to ask [players] to move from Minecraft 1 to Minecraft 2. We want them to just enjoy Minecraft. And there's other ways that we can expand that are more meaningful and authentic to what we want to be, rather than just releasing another iteration in the way that most other franchises do."
Minecraft is one of the games that's all about its community. The now core version of the game even allows players from across platforms to all play together, with the exception of the PlayStation versions (though that may soon come, given that Sony's a little more open to the idea now).
Indeed, a Minecraft 2 wouldn't make any sense – which is why the most recently announced Minecraft game isn't a sequel. Instead, it's a spinoff that takes the game's aesthetic and transplants it into a Diablo-esque dungeon crawler. It's called Minecraft Dungeons and it's out on PC sometime next year.
Last Updated: October 2, 2018