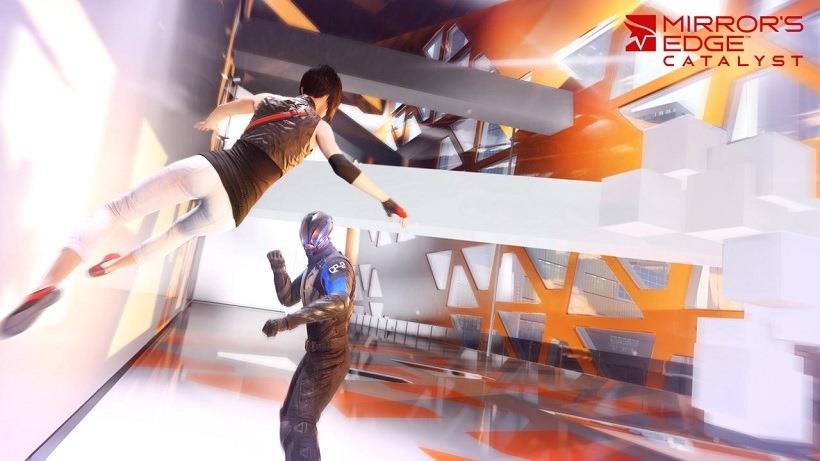 Remember when Mirror's Edge Catalyst was actually meant to be launching next week? Along with Deus Ex: Mankind Divided? Well neither of those launches are happening that soon anymore, but at the very least EA and DICE are trying to make it up to fans like you and me with a little more information about the parkour sequel that could've never been. Sometime this week at least.
A not so cryptic message via that game's official Twitter account teases that something new is coming this way this week, whether it be new gameplay, new feature information or just Faith running around for thirty seconds. At this point any Mirror's Edge news would do it for me.
Faith is returning. Stay alert this week. #MondayMotivation pic.twitter.com/77CtXGURyx

— Mirror's Edge (@mirrorsedge) February 1, 2016
The sequel is taking a far more pacifist approach to things this time, stripping the player's ability to pick up and equip enemy firearms while racing through the new, more expansive open-world. You'll still be able to flying kick and face punch everyone, so it's not jus about high tailing it out of every situation you find yourself in. But this too has been streamlined to make you feel as though you're never stopping to move backwards – something the original game was guilty of all the time.
Catalyst is a reboot of sorts for the franchise, and it's somewhat a miracle that we're getting a sequel at all. The original Mirror's Edge had a handful of flaws and didn't exactly sell all that well, but its cult following kept the interest in Faith and her dystopian world alive long enough to call for another look from EA. And DICE seemed up to the task of tackling their idea again.
I just hope it all comes together when Catalyst launches this coming May. We'll have any new information that makes its way online up this week.
Last Updated: February 2, 2016