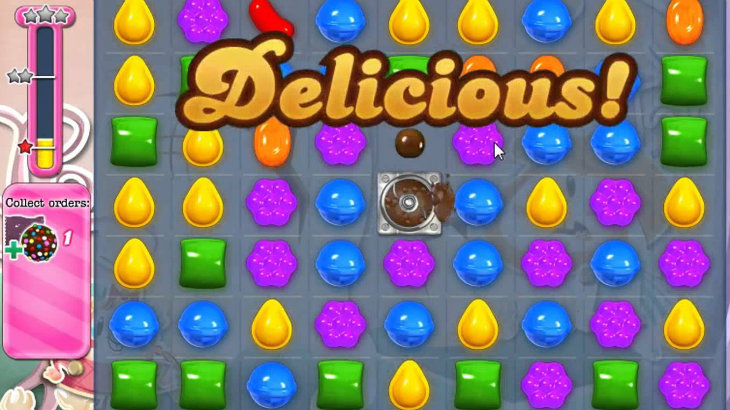 I remember there was a time when I refused to spend money on mobile gaming. I figured it wasn't "real" gaming and I wasn't going to pay money for it. I still refuse to pay for any micro transactions ever, but I've paid for a few games – Threes and Kingdom Rush immediately come to mind – and they were well worth it for the hours of enjoyment I got out of them. I'm obviously not the only one; mobile gaming has show incredible growth over the years, and this year it's poised to pass a major milestone.
Research firm Newzoo often reports on the global games market and this year the numbers are staggering. The entire games market is forecast to reach $99.6 billion this year – that's just shy of $100 billion! I wonder if that means gaming will stop being seen as a niche interest. Even more interesting is the distribution of that revenue. With mobile gaming expected to grow 21.3%, it's expected to bring in $36.9 billion, which is a larger share than PC gaming.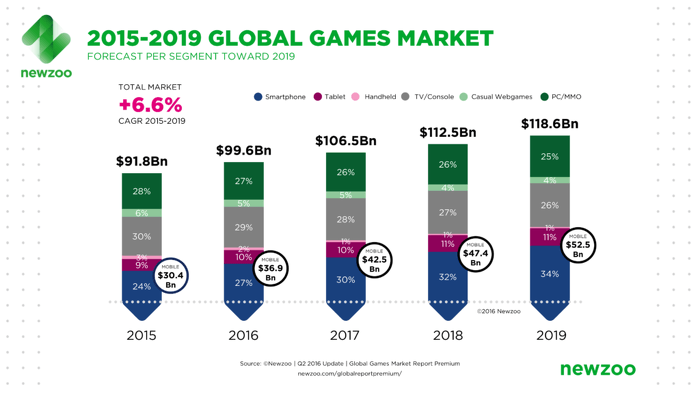 Unsurprisingly, the majority of gaming revenue growth comes from the Asia-Pacific market, with China looking to overtake the US market this year as well. So Chinese gaming and mobile gaming are going to come out on top soon. The face of what we think of when we think of gamers and gaming is definitely changing, and I'm curious to see how the industry responds.
If Newzoo is right and gaming changes as predicted by 2019, I wonder if we can finally stop talking about console gamers vs PC gamers – we will all need to band together against the new master race: the mobile gamers. Plus, with a global games market expected to hit $118.6 billion by then, gaming will definitely be a mainstream interest, even more than movies or music.
Last Updated: April 22, 2016