You may remember yesterday that we posted up a story about Activision going after the heart of the cheaters by demanding that the websites that host the software be transferred over to them along with all the money received and a list of everyone who paid for it?
Well it seems like the threat has worked and the cheaters have thrown in the towel in record time.
Charlie, an eagle eyed visitor has spotted something different about the cheaters website since the story went live.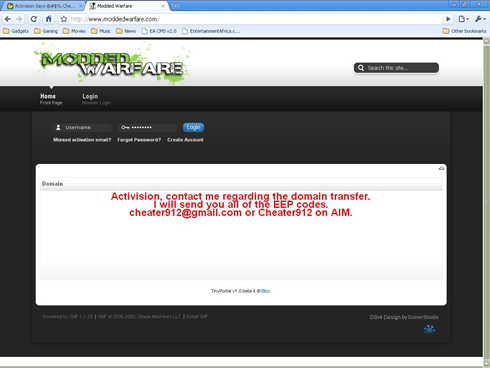 If only this could truly be the end of cheating but we all know that some other scumbag is now going to take this guys place and the circle of hate continues.
The best we can hope for is that the next bunch are a little more wary of the consequences and we don't have to live with such brazen cheating.
Last Updated: July 31, 2009