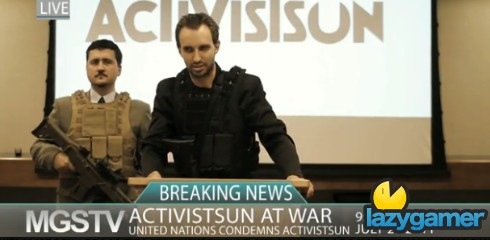 I'm a huge fan of the Modern Warfare series and at the same time really don't have that much time for the Metal Gear Series so when I saw that someone had made a fan film of the 2 mega titles combined I was apprehensive to say the least.
But the video is actually pretty impressive and I am really looking forward to next week to see how it ends…
There is some great humour in it and the production quality is pretty incredible for a fan film.
I love the completely non veiled references to Infinity Ward, Activision and the Metal Gear Universe. I just hope the companies take it all in the way it's intended and don't do anything stupid.
Last Updated: July 21, 2010