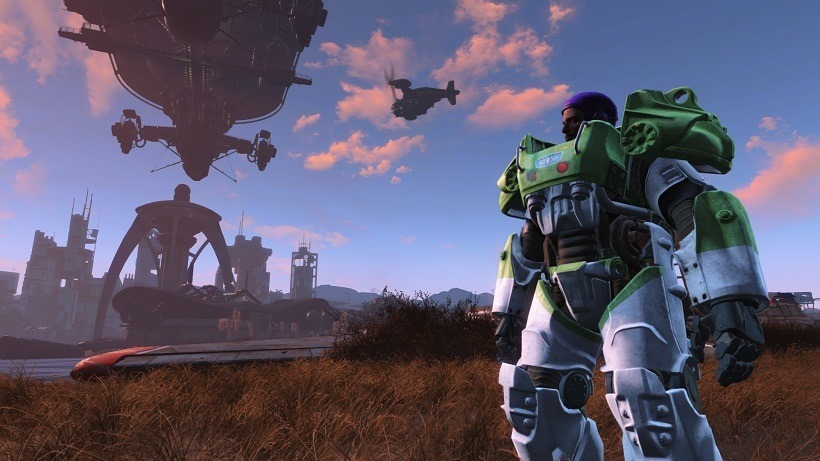 Last month was a bit of a rough one for Sony and their image. In just one week, the Japanese company revealed the PS4 Pro to middling responses, while also seemingly getting Bethesda really angry about mods for their games on PS4. Simply put, Sony didn't want to allow Bethesda the features they wanted, and so the publisher decided to yank their plans for mods entirely. It took a month, but the two are finally friends again. And mods are back on the table.
In fact, mods are confirmed for both Fallout 4 and the upcoming Skyrim Remaster on PS4, although with a slight catch. Bethesda confirmed the news in a blog posting, stating that a workaround had been found to allow for some user created content to populate the games on Sony's platform.
Mod support will come to Skyrim first. We and Sony have worked hard to make this possible. Mods on PlayStation 4 will allow you to modify and create your own content by using our Creation Kit available here. You will not be able to upload external assets with your PlayStation 4 mods, but you will be able to use any assets that come with the game, as most mods do. By creating a Bethesda.net account, you'll be able to browse and try mods right from within the game.
The catch there (if you missed it) is that Sony isn't allowing any mods that use external textures onto their platform. That means some of the more headline grabbing ones, like Darth Vader skins and My Little Pony invasions, won't be possible on PS4. They are on PC, and more notably not a problem on Xbox One – which has had mod support ever since May.
It's a comprise that sort of strips away one of the main reasons for having mods in the first place, but it's unlikely that Sony and Bethesda are going to find any better solution. At least Bethesda is going all out with Skyrim Special Edition, which will render at a native 4K on the PS4 Pro. That's something, right?
Last Updated: October 6, 2016