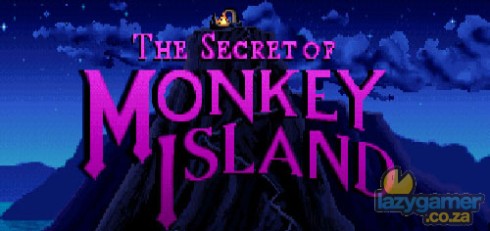 Gather around old fans of the classic 1990 LucasArts point-and-click adventure entitled, Monkey Island. Yep LucasArts has confirmed their release date for The Secret Of Monkey Island: Special Edition on Xbox Live Arcade which will be the 15th of July.
Apparently the remake will feature hi-def graphics, full voiceover and even a remastered score. The release is tied to the the release of the Tales Of Monkey Island for PC and WiiWare that was released on the 7th.
As we already know that LucasArts has confirmed that ten of its games have been made available on the Steam Network since the 8th of July, namely: Star Wars: Battlefront II, Star Wars: Republic Commando, Star Wars: Starfighter, Indiana Jones and the Fate of Atlantis, Indiana Jones and the Last Crusade: The Graphic Adventure, LEGO Indiana Jones, Thrillville, Loom, The Dig and Armed and Dangerous.
According to LucasArts president Darrell Rodriguez,
"This effort is going to make it possible to introduce a whole new generation of gamers to LucasArts' classic games…

It also gives more people a chance to play our games by making them available long after they've disappeared from store shelves. We hope our fans are as excited as we are about our plans and we can't wait to share what's coming next. This is just the beginning.
Source: mcvuk
Last Updated: July 11, 2009