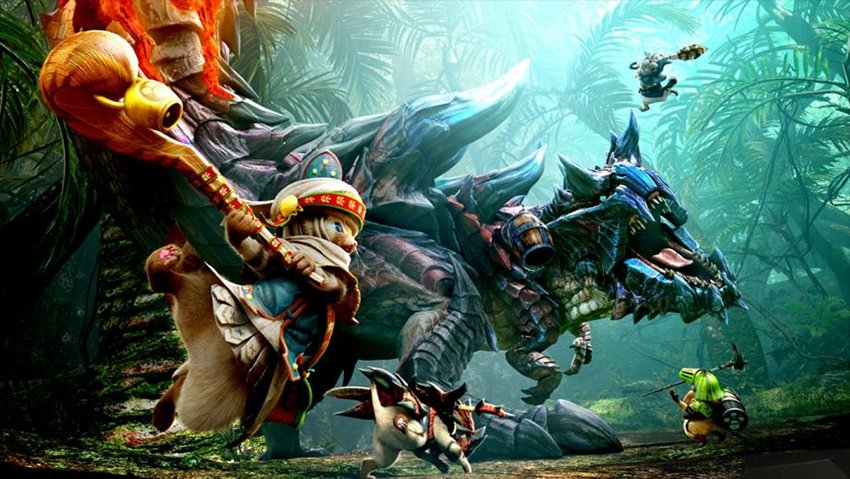 Monster Hunter World has propelled Capcom profits into the stratosphere with a strong release on most consoles earlier this year. Monster Hunter, though, has been around for a long time, always occupying a space in niche markets with its tough as nails combat and grindy progression. So while World did tune a lot of those systems to appeal to a greater audience, older games might not scratch that same itch if you're looking for more. Which means that it's great Monster Hunter Generations Ultimate is finally coming to the West, but it might not be exactly what you're looking for.
Released as Monster Hunter Generations XX in Japan, Ultimate is the Switch exclusive port of the same game which will finally cross oceans to Europe and America in August this year. It features the same core content, which has you hunting a variety of monsters in loads of unique areas, which are all accessed in the same way as classic Monster Hunter game. Forget the more open approach of World, and get used to more closed off areas with loading screens between them.
Some new features are including with the Ultimate release too. A all-new rank of missions will be waiting for you, with "G" rank requiring far more co-operative play and tight tactics. That's aided by the inclusion of two new Hunter Arts (Monster Hunter's term for passive hunter traits and abilities). Brave Style will reward you for landing successive attacks on an enemy without reply, while Alchemy Style will drop items on the field on some successive attacks.
If you're a returning Generations fan, you'll also be able to transfer your save data over from the original game into Ultimate. But if you're just curious about dipping your toes into more hunting after being hooked by World, Ultimate might not offer the same sort of freedom. But it is classic Monster Hunter, and it is on the go this time. So that's something.
Last Updated: May 11, 2018