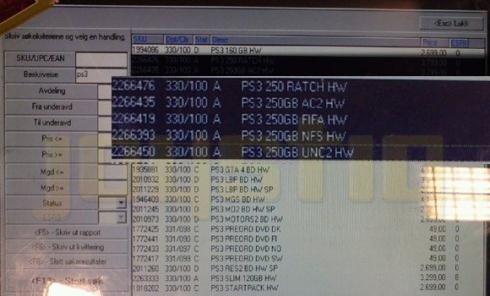 Joystiq has received an email from a Norwegian gamestop employee which apparently proves that we are going to be seeing at least 5 250Gb PS3 bundles incoming in the next few weeks.
According to the screenshot we will see a Ratchet & Clank, FIFA 2010, Assassin's Creed 2, Need for Speed Shift and Uncharted 2 bundles arrive before Christmas.
Previously Sony has stated that the Uncharted 2 250Gb bundle is a complete fabrication so it will be interesting to see if they continue along that line or at least admit what we now all know to be true?
As for prices, they are currently priced at $85 more than the standard version which we can equate to around R800.
Obviously since these bundles haven't been announced yet we can't confirm if they will be arriving locally.
Personally I don't see much point in them unless the PS3 itself is skinned and then I would only want the AC2 or Uncharted ones, the other games are all good enough but not stylish enough to brand my console with.
Last Updated: September 22, 2009