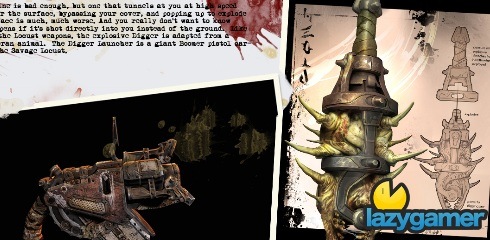 GameInformer has gone live with some new details of the upcoming Gears of War 3 weapons and while we have seen some of them before the Digger Launcher (worm thing above) and Multi turret is something I haven't seen yet.
The sawed of shotgun looks like it's going to be an awesome addition to the multiplayer aspect as long as they don't gimp it to badly in the final release.
Hopefully this multi turret is a sign of some single player experiences as that thing looks like it could take out an entire army.
Source: GameInformer
Last Updated: May 26, 2010