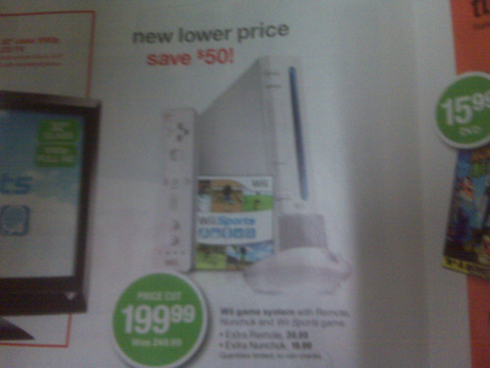 The above heavily blurred image has apparently been taken from a Target catalogue in the good 'ol US of A.
And while it does raise the question as to why all these leaked images are so damn blurry it also helps to confirm that we will in fact be getting a Wii price cut towards the end of next week. Well in America at least.
Granted this could be another bizarre fake but the inclusion of the Monsters and Aliens game (planned for a September 27th released) on the right makes it a clever fake if that's what it ends up being.
Source: Kotaku
Last Updated: September 18, 2009