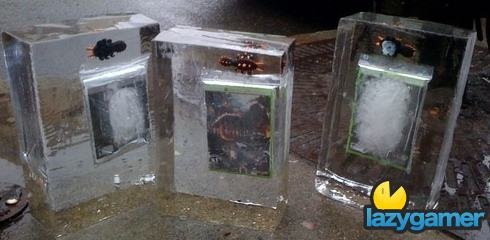 Marketing in general continues to baffle me and as I get older I am convinced that the marketing is just getting weirder and weirder.
The above image was taken by a Kotaku reader in Manhattan and sent in, the idea behind it makes some sort of sense since Lost Planet was based in a frozen wasteland and Lost Planet 2 will be based in a lusher (defrosted) setting.
However the really weird part for me is that Capcom doesn't appear to have told anyone that they are doing this marketing and have just sat back and hoped that someone would see it and notify the media. Which has happened.
Is that just good planning or good luck?
What I would seriously love to see now though is Cliff Bleszinski showing up with a chainsaw and rescuing those games inside.
Source: Kotaku
Last Updated: April 20, 2010