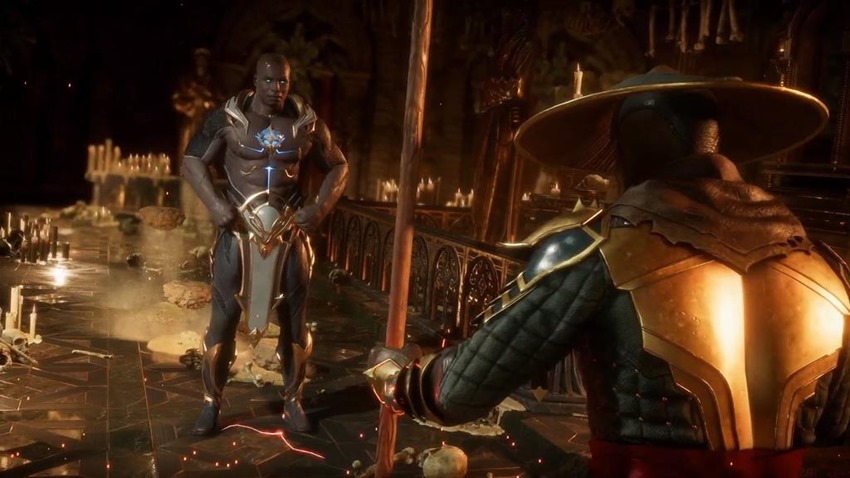 There are certain givens in any Mortal Kombat. For starters, Scorpion will be the best (FIGHT ME SUB-ZERO FANBOYS), Kano has to have an Australian accent and the final boss in any ladder match has to have enough cheese in his attacks to make you lactose intolerant to his crap. While some characters are staples of Mortal Kombat, others come and go.
Like, does anyone even remember Reiko or Havik? Still, fresh blood is always necessary in Mortal Kombat, because somebody needs to spill that crimson everywhere. The recent livestream revealed several familiar faces, as well as a brand new one: Time-controlling mastermind Geras, who looks ready to use the sands of time to inflict some painful new damage. See for yourself, in the first gameplay trailer showing off his chrono-bludgeoning skills:
A powerful and loyal servant of Kronika, Geras wields the power to manipulate time.
I'd love to play as Geras come April 23, but I just…don't have the time. That, and I don't want to get on the wrong side of anyone who can master this character and his ability to punch the mother of all headaches right through your face. Ouch.
Last Updated: January 17, 2019