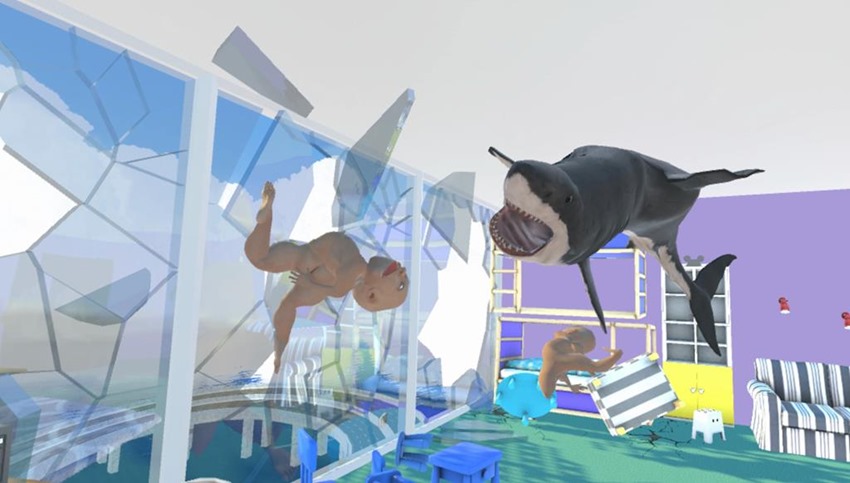 THE MOSH PIT! When the music is truly metal and your emotions cannot be contained within your puny earthly vessel, the mosh pit is a refuge where you can unleash the cosmic energy brimming within you. The unspoken rule of the mosh pit is that no matter what happens inside of it, you elave your anger behind and come out from the experience cleansed. Baptised in an ocean of bumps, scrapes and jostles, the mosh pit is a sacred area where all differences can be set aside.
Which I'd kind of like to say is true, but if you've ever been inside an actual mosh pit then you're still probably picking bits of glass from out of your skull. What if there was a safer alternative though? What if you could mosh without having to risk someone leaving a size 10 Doc Marten imprint in your face? Well now there is a way to do so, thanks to…TECHNOLOGY! Say hello, to Mosh Pit Simulator:
If the game looks familiar, then you've probably played one of Sos Sosowksi's virtual reality games before. They're almost intentionally terrible, yet somehow magically appealing because of their awfulness. Heck, even the Steam description for Mosh Pit Simulator sounds wonderfully stupid: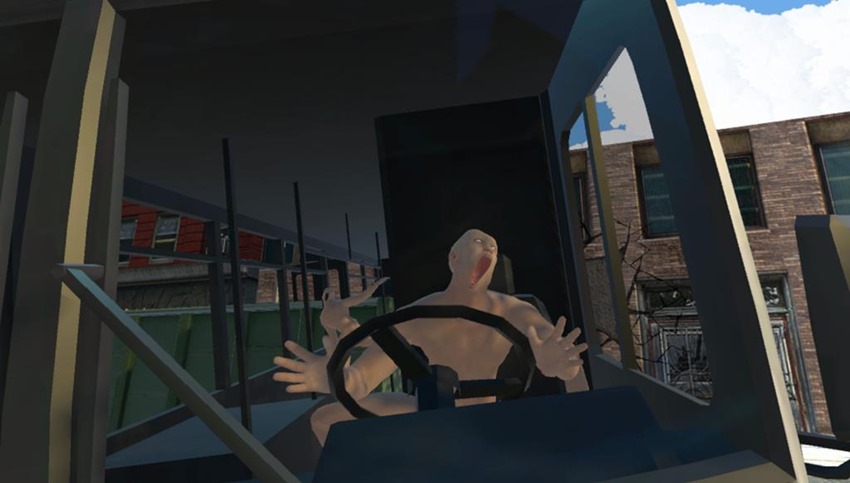 Mosh Pit Simulator is an open-world physical sand-box game about a world that is overrun by brainless boneless humanoid creatures, and even tho they're are pretty harmless, it doesn't stop you from getting in their way just fur fun. Abuse VR physics, punch, destroy, build and create contraptions!
While Mosh Pit Simulator will have a story mode, Sosowksi is being blunt with the true purpose of the game: To destroy everything around you and have fun doing so in the process as he detailed on the Steam page for the game: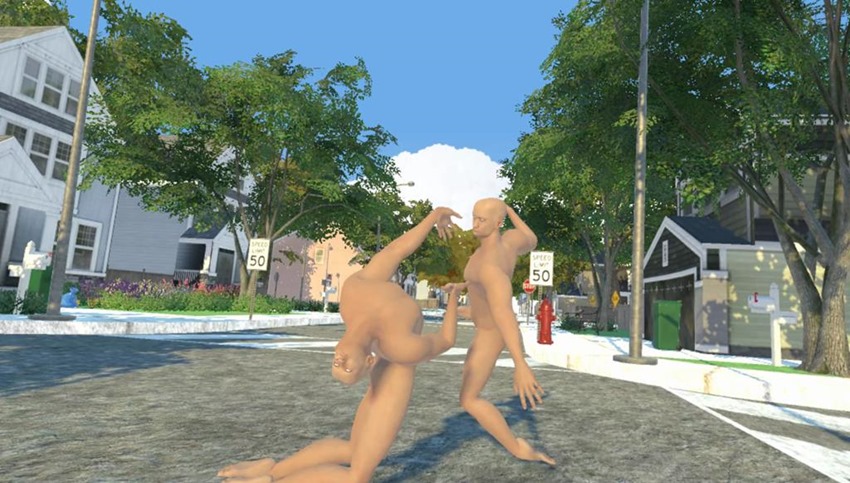 There are many VR games out there and every time I try to play one, the first thing I try to do is destroy everything around me, and most of the titles are rigged to prevent me from doing that, and to keep me focused on the actual point of the game. Thus, I decided to create a game that will let you destroy everything.
If all of the above sounds like your idea of a good time, then good news: Mosh Pit Simulator will hit Steam Early Access in January. If I could find a way to mod Geoff's face onto these boneless humanoid creatures, I'd be mighty tempted to call this the best game of 2019.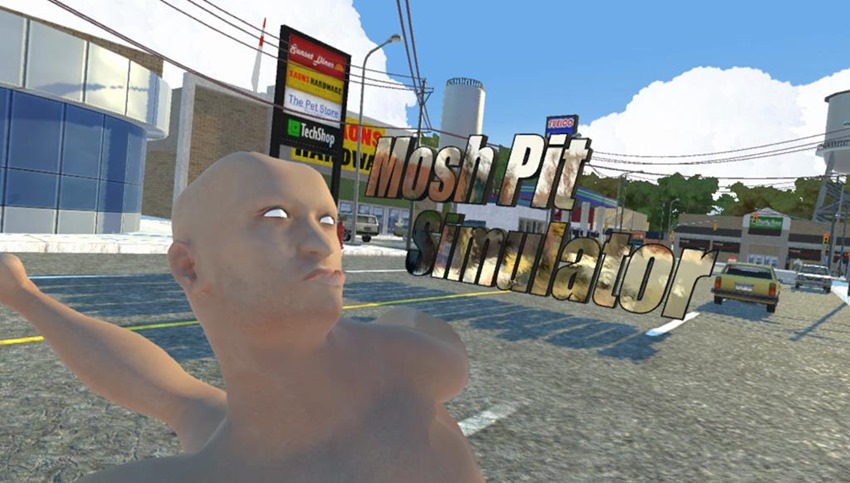 Last Updated: October 24, 2018