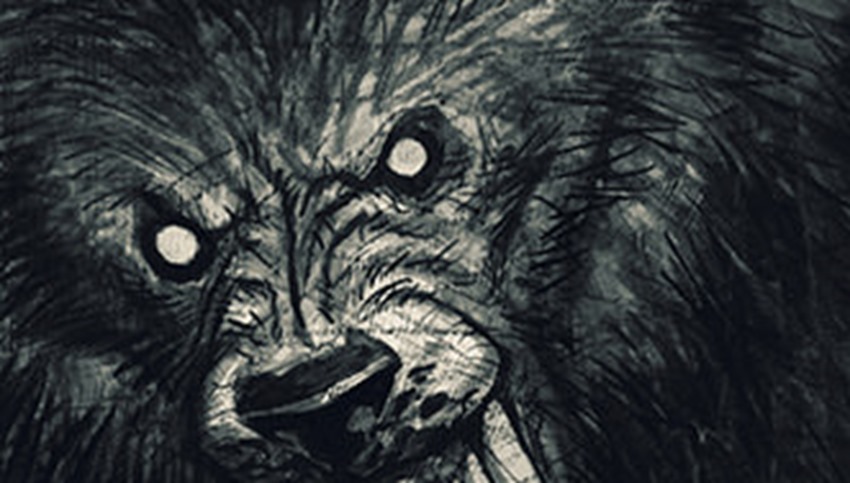 If there's any one game that defined my childhood, it'd be Vampire: The Masquerade. Combined with its equally impressive Bloodlines sequel, this was a universe that was engrossing. A world of seedy dark alleys and delicious jugulars that wanted you the player to sink your fangs into a system of character creation and underworld subterfuge. Also, that mansion level from Bloodlines? Still good. So, so good.
You can chalk up the groundwork for that pair of games being so solid thanks to White Wolf Publishing, having set a foundation for that universe with their pen and paper efforts years prior. But vampires weren't the only supernatural creatures that they had begun to focus on then, as they turned their hand towards games where you controlled a hairier sort of myth and gave it a life of its own: Werewolves.
Occasionally confused for Geoff when he gets out of the shower, werewolves are still pretty much an untapped market when it comes to video games. Last game I played with werewolves in it was Altered Beast, and that was rubbish. But for Werewolf: The Apocalypse, production will be handled by Cyanide Studio who are better known for their work on Styx: Master of Shadows. Focus Home Interactive will handle publishing duties, with more information coming at an event at the start of February.
"The World of Darkness is a gritty vision of our own time," Focus Home Interactive said in a press release.
The world's most devious conspiracies are true. The divide between the rich and the poor is huge and corruption is rife. In the shadows of our declining societies, humans fall victim to supernatural horrors, all struggling for control.
I'm cautiously optimistic for this. Focus Home Interactive's efforts as of late haven't been bad at all, with games such as Space Hulk: Terminator and the Technomancer being the result of a push to concentrate on properties that appeal to audiences from certain niche walks of life. Mid-budget stuff, but done with an ambitious eye.
And since no one else is keen to give those franchises a chance, I'm keen to see what FHI and Cyanide is capable of. Now if you'll excuse me, I have some Duran Duran to go listen to.
Last Updated: January 23, 2017