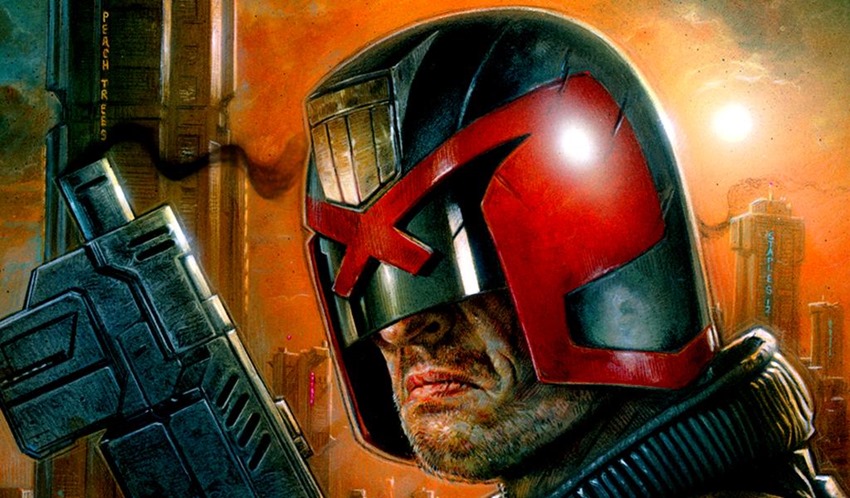 For decades, 2000AD has been the benchmark in weekly thrill power. From icons such as Judge Dredd to under the radar stories like Button Man, the number of stories spinning out of that weekly comic book magazine has been nothing short of phenomenal. It's a comic book that happens to be published by Rebellion, Britain's answer to Marvel Comics.
Not just content with 2000AD, Rebellion is also the home of of various video games, whose various exploits have made for some prime material on the printed page. Sniper Elite and Strange Brigade have gotten the comic book treatment, but what of the inverse? Where's the brutal Judge Dredd shooter that fans are craving? When are we getting a swashbuckling Nikolai Dante adventure game?
Heck, I'd even pay good money for a point 'n click Strontium Dog, if it gave me a chance to use Middenface McNulty in a headbutting quick-time event. With studios around the world eager to snap up licenses for characters that they could put their own stamp on, you'd think that Rebellion would have partnered up by now with a few studios to help them push out some games based on familiar fictional faces. You'd also be right, if you were thinking just that.
"We've been approached by partners who range from two-man bands to big studios, and each of those will be doing the type of game that's appropriate for them. So the big studios will do big games, and the two-man bands will probably do smaller, pixel-bashed games," studio co-founder and CEO Jason Kingsley said to PC Gamer.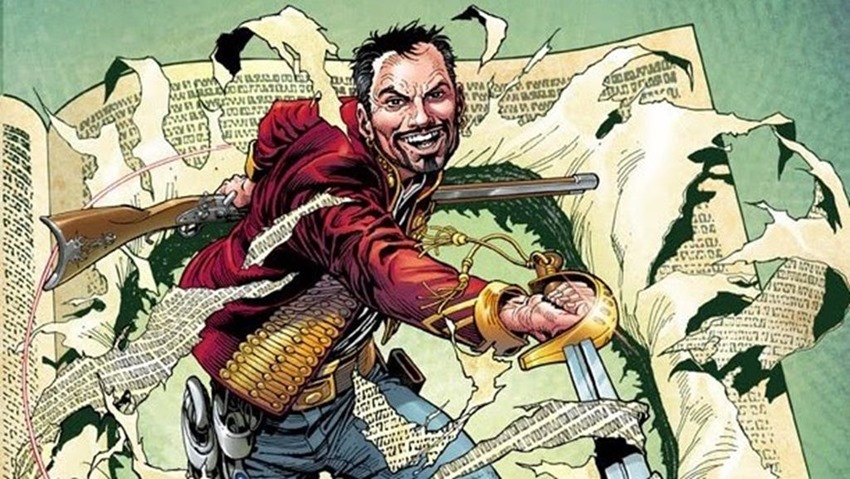 We've seen a handful of them, and they're really good. Very, very early days, and again, things could fall away. Finding the fun in a game takes time. But we will be announcing more about that later. What's exciting is good stuff is happening, and I'm really pleased with it. I trust the team I've got around me to make great games, but working with third parties and saying, 'go play with some of our toys', it's always a bit nerve-wracking because you wonder whether they'll get it. But they do. There's a lot of talented people in the games industry.
It's not that 2000AD hasn't seen any of its characters make the jump to video games, but the few times they've done so have been so few and far between, you might as well expect mercy from Judge Dredd before you expect to see a new game announcement. "I've always said I wanted to do more 2000 AD-based licences in games, but for one reason or another it's never really happened for us," Kingsley explained.
We did Judge Dredd—we've done several Judge Dredd games—we did a Rogue Trooper game, so we've done a bit, but we've never really done enough. And it's always slightly embarrassing when people ask me, 'why haven't you done more?' Simple answer is, it hasn't happened really. That's when we made the decision to look at external people, and say, 'okay, fine. Here it is officially: if you want to work with 2000 AD licences, brilliant, bring it on, we'll do a business deal, go away and make something really interesting'. And there are people working on things like that, which is very exciting.
After four decades of print, there's a lot of material that Rebellion could draw from if it ever wanted to really push forward with the brand. From The Ballad of Halo Jones to Durham Red, 2000AD is a gold mine of properties that is just waiting to be tapped. With games such as Spider-Man proving that you can remain faithful to a character while also providing a fresh take in the gameplay department, maybe now is the right time for 2000AD to start a push into that new frontier.
Last Updated: October 12, 2018