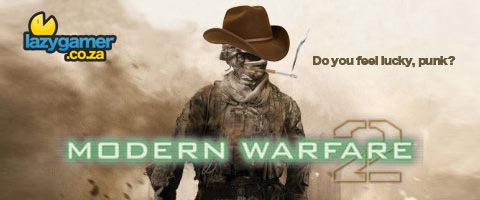 Somewhere out there, right now, a loser is getting pwned, thanks to Booster Hunter.
With the sunset behind him, our hero comes forth, wearing cowboy boots made from real cowboys and carrying guns big enough to drop a ladies panties at the mere sight of 'em.
It's Booster Hunter, the baddest mofo to strike down upon MW2 loser boosters with great vengeance and furious anger, those who attempt to poison and destroy his servers.
Want to see him spoil some boosters' day, as well as catch a guide on how to do so? Click through the link now and watch his video so that you too can join the cause and bring an end to these little low life S.O.B's.

Source: Dual Shockers
Last Updated: February 1, 2010