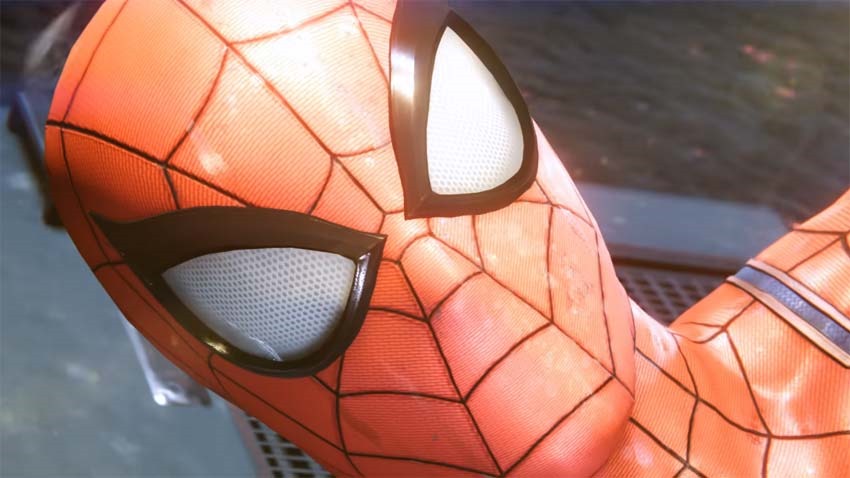 Open-world bloat aside, I'm keen for Spider-Man. By that, I mean a Spider-Man game that is actually content to attempt to rise from good to sensational. Even though it's still leaning heavily on the Arkham Asylum model for its combat, Insomniac's SPider-Man still feels agile, quick and creative in gameplay, something that we all got a taste of at E3.
Which is a good thing, because Spider-Man is going to need to be spectacular if he wants to save New York City from the assembled army of villains who broke out of the Raft super-prison. While smaller menaces such as the Shocker will harass the Big Apple, Spider-Man's primary threat lies in the formation of a greatest hits gang that wants the webhead dead: The Sinister Six.
The E3 2018 trailer for Spider-Man ended on a cliffhanger, as Spidey found himself outgunned by the Scorpion, Rhino, Electro, Mister Negative and the Vulture. Wait, that makes five. So who's the sixth guy? Who's the fella that Spider-Man couldn't believe had orchestrated a massive jailbreak? None other than his greatest enemy, a man who had plagued Spidey for decades and had proven to be his deadliest foe:
The Big Wheel.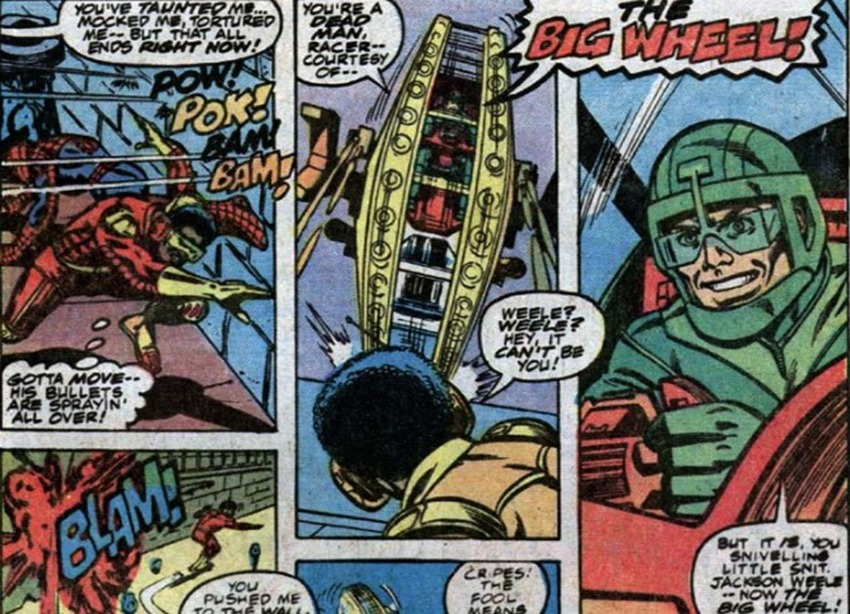 Listen, I'm joking. It's actually Doctor Octopus. That's the spoiler that Rhino voice actor Chris Jai Alex accidentally let slip in an interview with YouTuber Drift0r, when he mentioned how boss encounters would work: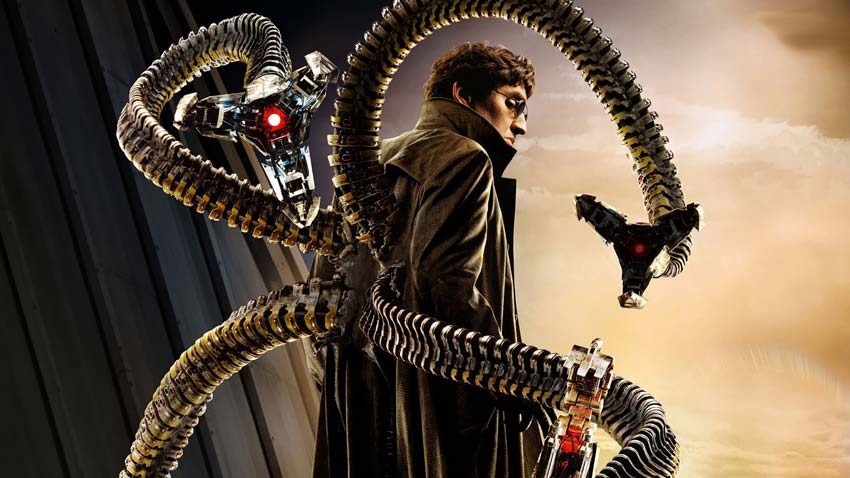 Doctor Octopus is really tall, Rhino is big.
Now to be fair, Alex revealed that Doc Ock is in the game, not necessarily that he's leading the Sinister Six. To be double-fair though, come on. Doc Ock is a founding member of the six, has led them during numerous incarnations and is usually found in versions of the team that includes Electro,Vulture, Rhino and Scorpion. You don't take a villain of his calibre for a quick QTE boss-fight based on predictable attacks. That's what the Shocker is for.
In the comics, Doc Ock has gone through some massive cha-cha-changes as of late. They're kind of complex, so here's a quick summary: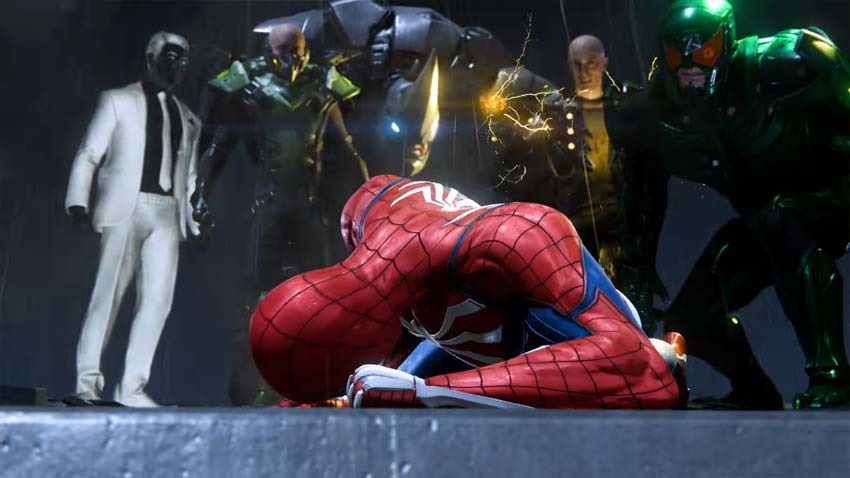 After too many Spider-Bonks to the brain, Doc Ock realised that his days were numbered
Dock Ock then trapped Spider-Man's mind in his dying body and took over the amazing webhead's vessel
Doc Ock then became the Superior Spider-man
A portion of Peter Parker's psyche survived, and finally reclaimed his body and thus Doc Ock died for good
Well, until it was revealed that Doc Ock had uploaded his psyche into a nearby robot, escaped and was uploaded into a cloned version of his original body by the Jackal and a fresh clone of Ben Reilly
Only the clone body had a limited shelf-life, forcing Doc Ock to upload his consciousness into a perfected body that happened to be a cloned version of Parker's spider-physique
So yeah, Doc Ock now houses his mind in a clone body of Spider-Man and has become the Superior Octopus
Comic books! They're crazy, I love them and I can't wait to sample that insanity in September when Spider-Man swings onto the PlayStation 4.
Last Updated: June 26, 2018