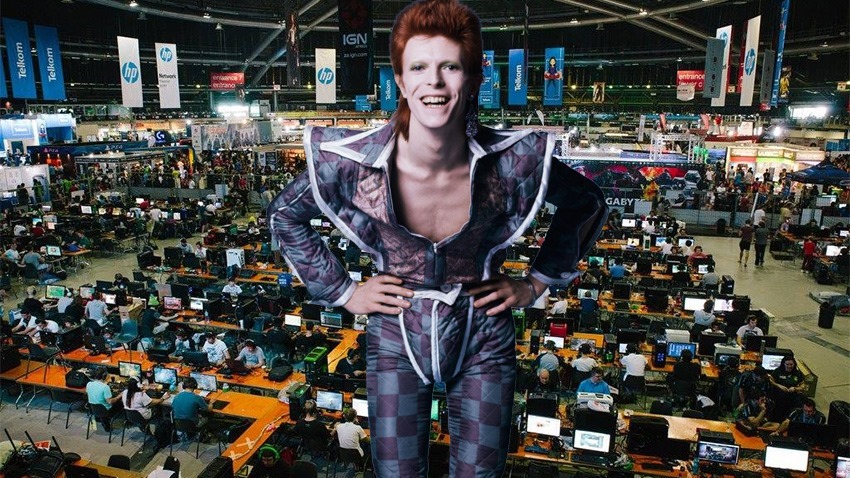 The annual NAG LAN at rAge is a highlight for many gamers, allowing them to get together, hook up to the network to share all the movies and porn play games all weekend just as god intended.
This year, there are some big changes to how the LAN is working, that should make it a much more pleasurable experience – not just for those who attend the LAN, but also those who don't. The whole thing's going to be split up into a few sections, which have different amenities. As the press release explains:
"For the first time ever, gamers will be able to pre-select their preferred experience in three dedicated LAN areas when purchasing their tickets. Two of the areas will be fully carpeted, one area will have padded chairs, and two areas will be quieter and more secluded from the noisy expo show floor, ensuring that the NAG LAN experience is more tailored to everyone's individual tastes and levels of comfort," says Michael James, Owner and Project Manager at rAge.
The press release also says that LAN-goers will be able to sleep beside or under their table without being hassled by security , which seems a nice change. The PR doesn't explicitly state as much, but it looks like some of the more secluded areas previously afforded to the VS Gaming Masters stuff (which is now at Comic con) is being used for the LAN. That's actually a good move and it's nice that they're using the space for something good. It also means that there'll be more space on the actual show floor, which is nice.
As for the LAN itself, it's now going to be run on managed virtualisation instead of a regular network.
"…we have architected the NAG LAN platform to run virtualization for a high-volume traffic environment, a step away from the bare-metal architecture they have used in the past," says Nutanix country manager Paul Reinhard – who'll be providing the servers. "We are looking forward to seeing the benefits this yields for the gamers in a live environment"
Tickets for the LAN go on sale this Saturday at 9am at Computicket, at a cost of R700, which includes access to the expo itself over the weekend. You'll probably want to hurry though, because tickets to this thing usually disappear pretty quickly.
Last Updated: July 25, 2018