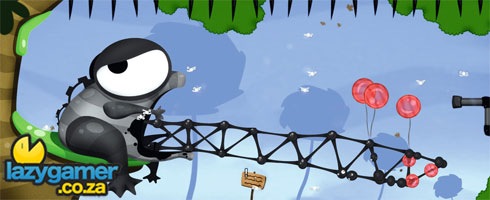 To celebrate the anniversary of their seminally gooey puzzle game, developers 2D Boy will be giving you the game for the amazing! spectacular! price of; whatever you want.
If you haven't played World of Goo yet, I heartily recommend you jump at this opportunity – and encourage you to pay as much as you can, because the game is great – and has been heavily pirated. 2D boy deserves your money, so get it before October 19, when the sale ends.
On a related note, the game is being ported to iPhone – meaning you get to goo on the move. The last time I did that, I was running around with my pants around my ankles.
Get it here : 2D Boy
Source : Joystiq
Last Updated: October 14, 2009