A few months ago Natus Vincere announced they would be opening their doors once again to League of Legends. The inclusion made sense, since League of Legends broke numerous records again with its Worlds circuit, and Na'Vi Counter-Strike and Dota 2 aren't doing too well.
Na'Vi will fight for their spot in the up coming European LCS, and here they will hope to get that sought after Challenger seed leading into next year's League of Legends World Championships. Europe is ripe with League talent at the moment with teams such as Fnatic and Origen, both ranked within the top 5 best teams in the world. Their star-studded lineup hopes to bring it to the table, come March next year.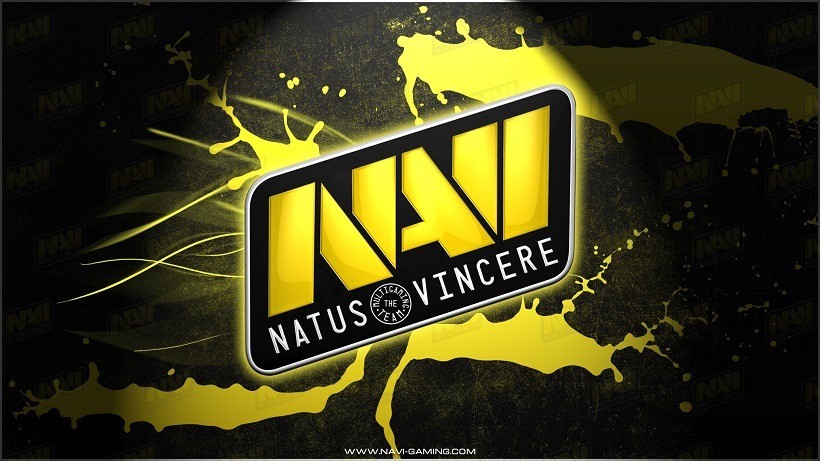 Sebastian "cptnemo" Halamuda, former manager of the French team Against all Authority and analyst for Gamers2, will take up the head coach position in Natus Vincere. Sebastian will bring his wealth of knowledge and experience to the Ukrainian organization. Sebastian lead both his previous teams to admirable finishes in various European leagues, as well as performing in the European LCS circuit.
"E-Sports and Gaming is a long road I am still traveling and will keep on walking it down the line. I've been gaming since I was 4 and started to play on a semi-professional level with the age of 14. When I switched to League I got high rankings in season 1-3, and became the manager of aAa, later on the coach of Gamers2. To relax from a stressful day, I mostly write. Be it on my next book, or on a text for the next poetry slam. Getting back into E-Sports is a dream come true, and I am really grateful and honored to get the chance to prove myself under Natus Vincere." – Halamuda on joining Natus Vincere as head coach.
Taking the managerial position will be German Hans Christian "Liq" Durr. Durr has earned the accolades within the gaming community, while they may not be directly related to League of Legends, his management position goes without question. His resume includes co-founder of Manaflask.com, a World of Warcraft forum tracking guild progression and news within the PvE realms. He also lead two of Europe's top World of Warcraft guilds, Ensidia and For The Horde, proving his leadership qualities.
"Esports has been one of my biggest passions during the Quake era when I was a player myself. Thenceforth, competitive gaming played an important role in my life as I switched from playing to managing professional gaming teams. After taking a break from esports and leading projects within the gaming industry, I am very happy to be back and joining an organization that shares the same values as I do. Na`Vi understands the importance of a solid infrastructure around a team and provides us with the right tools straight from the start. I am looking forward to work with the team built from scratch." – Durr on his latest endeavor.
Captaining the team will be Swedish player Jasper "Jwaow" Strandgren, and long time player with experience in the European League of Legends circuit. Jasper was a former member of Team Elements, who played in the European leg of the LCS prior to joining Natus Vincere. He will captain a mixed nationality team consisting of well known players, and up and coming hopefuls who form the Natus Vincere roster.
"I am extremely happy to have joined Na`Vi as they are a successful organisation I have always looked up to. Building a team from scratch, growing together as persons & player, along with the amazing environment and management provides an optimal start. The journey to the top will be hard with a lot of work in front of us, but I believe we can make it. I look forward to working with Na`Vi and am sure that we will have a great and successful time together." – Strandgren, Captain of Natus Vincere League of Legends.
The Natus Vincere lineup is as follows:
Jesper "Jwaow" Strandgren (Top Lane, Team Captain)
Amin "Amin" Mezher (Jungle)
Hicham "SozPurefect" Tazrhini (Mid Lane)
Sébastien "exork" Lamorte (AD Carry)
Patrick "MounTain" Dasberg (Support)
Krystian "Czaru" Przybylski (Mid Lane Substitute)
Bringing back League of Legends to the organization is one of the latest additions by Natus Vincere, who last picked up a Heroes of The Storm team who have been performing well in their respective leagues and tournaments. After Na'Vi lost their famous Dota 2 roster the organization went through a series of changes ending with the return of the League of Legends team. With this Natus Vincere hope to rise to former glory as one of the biggest and best organizations in the World.
Last Updated: December 11, 2015