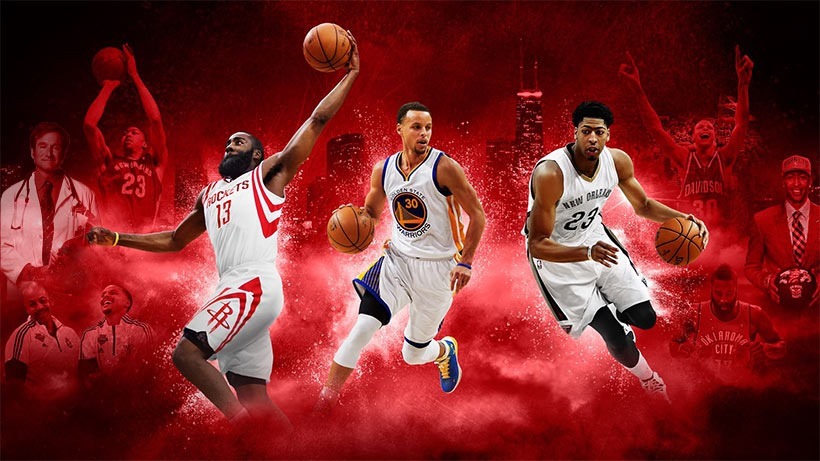 NBA 2K 16 is by most accounts, probably the finest basketball simulation game that's ever been made. It's certainly better than this year's competition from EA, NBA Live. The Pc version however, hasn't quite been as warmly received as the other versions of the game. If you take a look at the Steam user reviews for the much lauded sim, you'll see that an alarming number of people are rather unhappy with the game.
PC users rejoice: The first title update for the game is rolling out now, bringing a number of changes and fixes. While there's no official changelog as yet, according to NBA2K.org, the patch is out and weighs in at a paltry 87MB. Here's a preliminary list of fixes:
Fixed the missing icons above players head when using icon pass (R1/RB)
Addressed an issue where the game's main menu would freeze during initial loading
Removed the black horizontal bar that appears at the bottom of the screen after minimizing and maximizing the game
Improve overall performance and framerate hitches
Fixes for the most commonly reported crash issues
That should hopefully placate the throngs of angry PC gamers who've been displeased. As for the game itself? It's excellent, and has set some new benchmarks for 2K. According to a press release, NBA 2K 16 sold over four million copies within its first week of release.
"Each year we set out to deliver not only the best on-court basketball video game, but a full off-court entertainment experience that transcends basketball," said Jason Argent, senior vice president of basketball operations at 2K. "NBA 2K fans around the world are buying this title faster and in greater numbers than ever before."
Another interesting tidbit from the release is that digital sales of the game have doubled year-on-year, showing just how much people are moving over to digital distribution, and further strengthening the idea that retails sales charts that don't include digital sales are close to worthless.
"Our goal was simple, make NBA 2K16 the most playable, authentic basketball experience ever," said Greg Thomas, president of Visual Concepts. "The development team demonstrated tremendous dedication to recreating every nuance of the sport both on and off-court, which has been the driving force behind our early success."
Last Updated: October 5, 2015