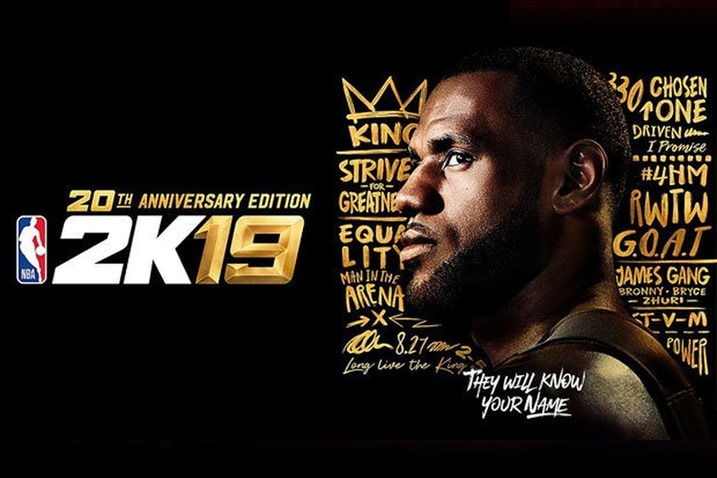 NBA 2K19 is out today, and by all accounts is a very good basketball game – just as it is every year. Unfortunately, every year there seems to be some or other server issues or technical glitch that makes players angry.
Right now, there's a maelstrom of complaints about the game's Virtual Currency – or VC. It's not the old chestnut of the game being pay-to-win, or that items cost way too much (though that's certainly true again). Rather, those who ordered the 20th Anniversary Edition were promised 100 000 VC along with a few other digital goodies. They've not been received. For many players who redeemed their extra VC, and some who've paid money for the stuff now have a balance of -1 VC, which means they're currently locked out of upgrading their players or buying aesthetic items.
@2KSupport I am missing the 100,000 worth of VC that came with me pre ordering NBA 2k19 20th anniversary edition. I am a xbox one user and my gamertag is Nitty24Eight. Thank you.

— Frank Carter (@nittyredoctober) September 7, 2018
Does anyone else's 2K19 say they have -1 VC when they really should have 100,000 for pre ordering the special edition? @NBA2K I didn't pay $105 for a broken ass game.

— Jacci (@Jacci2354) September 7, 2018
@2KSupport @nba2k i preordered the lebron version of 2k19 and got none of the bonuses. no vc, no mt, no myteam cards nothing. i bought it if the 2k18 pop up ad for 89.99. what is going on here??

— elvis.™ (@whoneedselvis) September 7, 2018
@2KSupport @Ronnie2K I've bought and download the 20th Addition of 2k19 And I don't have my 100,000 VC

— XL-LAs (@las_xl) September 7, 2018
@NBA2K I just downloaded my pre-ordered copy of 2k19 and I'm working on my career now.. but my VC balance is -1. How?

— theCue_isQ (@theCue313) September 7, 2018
I bought $50 in VC and got this ??‍♂️ @2KSupport @Beluba #2k19 pic.twitter.com/MwQ18usit4

— Shammgod ひ [RIP X & AGP] (@Shvmmgod) September 7, 2018
@NBA2K I bought vc and now it says I have negative 1 vc….. Wow 2K pic.twitter.com/hfcmS2VuPV

— Rick City (@RickCity102) September 7, 2018
That's just a small sample of complaints, which seem to go on for perpetuity. There are also reports that the servers (on console at least) are struggling, though the PC version isn't exhibiting the same issues.
2K has acknowledged the issue, with a page giving a list of suggestions.
,Meanwhile, one user seems to have found a fix for the issue:
my fellow gamers and 2k users… I believe my friend and I have found a fix for the VC issue. Go to the main menu and enter Myteam… choose Lakers as your team and once you open packs if you receive the Lebron free agent card that triggers everything else. #2k19 #2kSupport

— Jonny Suarez (@SteezySquints) September 7, 2018
Let us know if you've been affected – and if the fix above works for you.
Last Updated: September 7, 2018