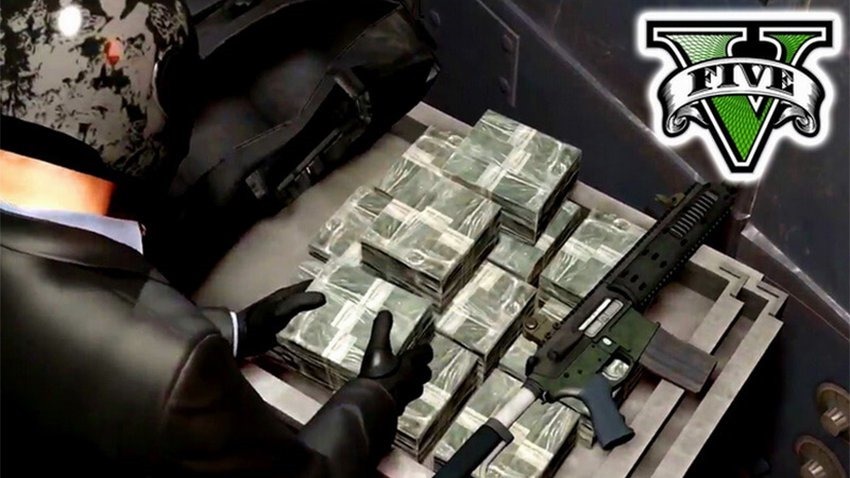 Take-Two Interactive Software released its financial earnings report for the second fiscal quarter of 2018, which ended on September 30, 2017 – and as a whole, it paints a bit of a bleak look at the future of video gaming. It all looks rosy for Take-Two themselves, of course, as they continue to rake in cash, but very nearly half of their income is derived from "recurrent consumer spending," in the form of "virtual currency, add-on content and microtransactions"
"Grand Theft Auto Online delivered its best quarter yet, Net Bookings from Grand Theft Auto V grew year-over-year," said Take-Two chief Strauss Zelnick in the earnings release, along with the news that GTA V has now sold-in 85 million copies.
GTA Online is one of the games delivering Take-Two money by way of that "recurrent consumer spending," which now accounts for nearly half of the company's revenues, thanks to a 66 percent year-over-year increase in income from microtransactions.
Despite that, the company says it's made a loss in the quarter of $2.7 million, compared to a profit of $36.4 million during the same period last year. Despite raking in more cash, they're making less money – which just shows how tumultuous, unstable and unsustainable the industry is.
Big game developers and publishers need to inject their games with this sort of thing to make the sort of money that keeps shareholders and investors happy – so you can be damned sure to expect more of it in the future.
"We've said that we aim to have recurrent consumer spending opportunities for every title that we put out at this company. It may not always be an online model, it probably won't always be a virtual currency model, but there will be some ability to engage in an ongoing basis with our titles after release across the board," Zelnick said. "That's a sea change in our business. Recurrent consumer spending is 42 percent of our net bookings in the quarter. It's been transformative for us."
If you think MTs and lootboxes are bad now, it seems that it's "just the beginning."
"One of the things we've learned is if we create a robust opportunity, and a robust world, in which people can play delightfully in a bigger and bigger way, that they will keep coming back. They will engage. And there is an opportunity to monetize that engagement," added Zelnick. "There's a lot of room for growth. This is just the beginning."
Last Updated: November 8, 2017