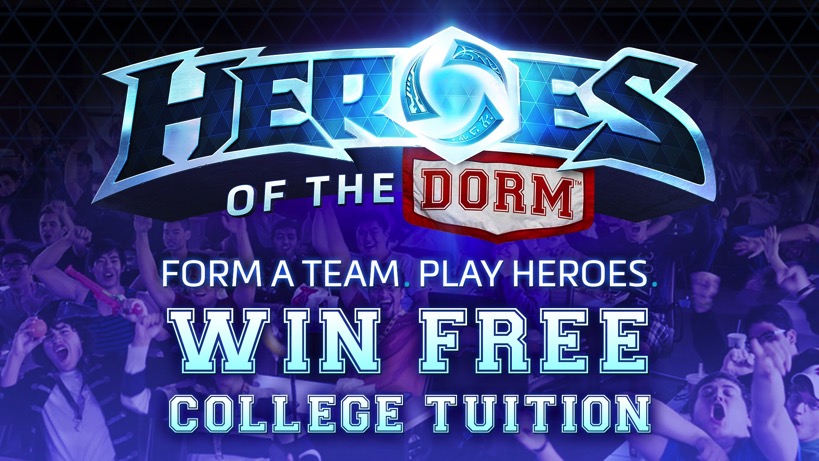 Heroes of the Dorm has wrapped up, and the team from Arizona is walking away with their tuition fees paid. That's a big deal in the US of A, where student loans and tuition fees are beyond exorbitant. It's so hard for millions of Americans to justify going into debt in order to study, and it certainly sets them up for difficulties when they do start work and need to pay the money back. Athletic achievement has long been a way to get around this problem, and the inclusion of eSports in that is important.
When it comes to traditional sports, most people I know fall into one of two groups. Either, they love sports (or a sport in particular) and will watch and support their team no matter what. The other group doesn't really care about sports, but will support friends or family when they participate, or pay attention if it's a national event on a large scale. For example, I would never watch swimming or gymnastics in my day-to-day life, but I love it during the Olympics and if my little tyke grows up to be sporty I will happily go to every tournament, meet or competition and support her… and bring all our friends, too.
eSports seems like this in many ways. There are those people who simply love watching certain eSports – they support their favorite Dota or CS:GO team, watch their streams and generally enjoy the sporting experience. But for the rest of us, it can be hard to understand, unless someone we actually care about gets involved.
In South Africa, eSports has been growing steadily. Brands are getting involved in sponsoring teams, and we're seeing an ever improving quality of play from the professional gamers in the country. However, it's still dominated by young players, many of whom have to choose between their studies and their commitment to eSports. This is where tournaments like Heroes of the Dorm could do wonders.
Imagine a tournament in South Africa where sponsors would pay for the winner's university fees? Plus, instead of seeing eSports as getting in the way of studies, eSports would be seen as an avenue for future success. In this way, we could see a growth in spectator support, as well as a wider range of contenders taking part.
Collegiate eSports is still very new in South Africa, with the Orena University League only making its debut now, but it's something that I think should be encouraged, especially if it can help support students with their fees. Raising the awareness of eSports while also helping students? Talk about a win-win.
Like esports?
Check out esports central
Last Updated: April 12, 2016