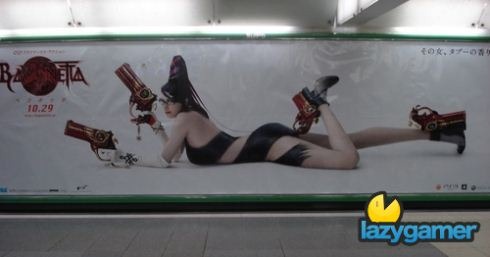 If it wasn't for Famitsu magazine giving Bayonetta a full 100% review rating I would be worried about this game as all the advertising has been based around her blatant good looks and sexuality.
Normally that is a sign of a sub standard game but it's really pleasing to know that we are going to be visually pleased while playing a really good quality title that some are saying is a God of War competitor.
The above (and below) posters were put up in Japanese subway stations and were originally completely covered in flyers which the public were requested to uncover.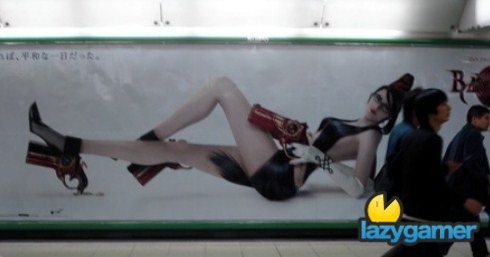 Now aren't you glad they did… Oh how I love the Japanese…
Source: Kotaku
Last Updated: October 27, 2009