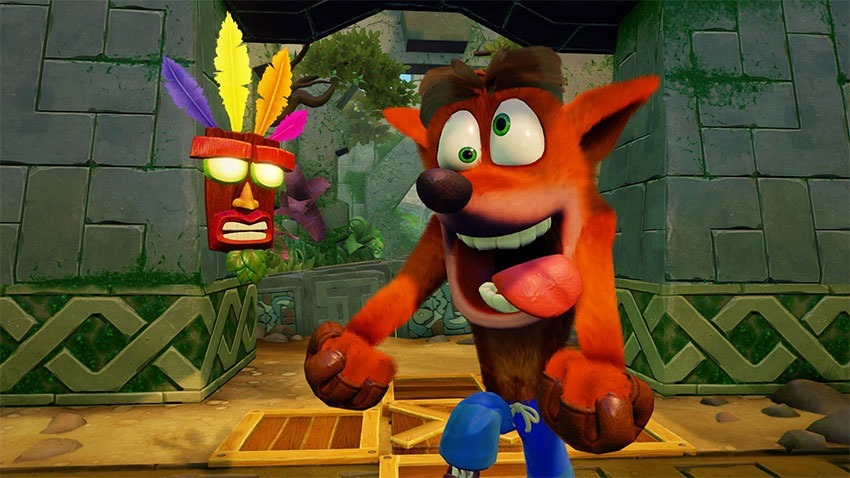 Crash Bandicoot is coming back (perhaps this year!) in a big way. The trilogy of games that graced the original PlayStation are being remastered by the fine folks at Vicarious Visions, giving the unhinged, cartoon marsupial a new lease on life.
The Crash Bandicoot N. Sane Trilogy will be a collection of Crash Bandicoot, Cortex Strikes Back and Warped – the three Crash games Naughty Dog made until they made Crash Team Racing, a largely successful take on Mario Kart's formula.
Around then, Crash Bandicoot was largely considered to be PlayStation's mascot – Sony's answer to Mario and Sonic. The IP holder, Vivendi, however wanted a bigger market and once their publishing contract with Sony ran out, mad the marsupial go multiplatform. The first few games were pretty good, but Crash Bandicoot was never really the same.
The remastered collection was announced at E3 in 2016 and sits somewhere between being a remaster and a full remake. According to Vicarious Visions, it's a "Remaster Plus," as they're using Naughty Dog's original level geometry, but are making the new art assets and textures from scratch. They're also adding in their own art, animation and audio. The games will also have full 4K support when played on a PlayStation 4 Pro.
And if these remasters do well? We could see Crash coming back in a new, original game.
"Obviously we're fans," Vicarious Visions told Express. "Everybody wants to see a new Crash game. I'm onside with everybody else. We'd love to see as much Crash as possible. It's really cool that he's really making a comeback right now.
"
I didn't think I wanted to play Crash Bandicoot again – until some poignant moments in Naughty Dog's Uncharted 4 convinced me otherwise.
Anyway, here are a few new shiny screens to stoke your nostalgia.
Last Updated: February 15, 2017