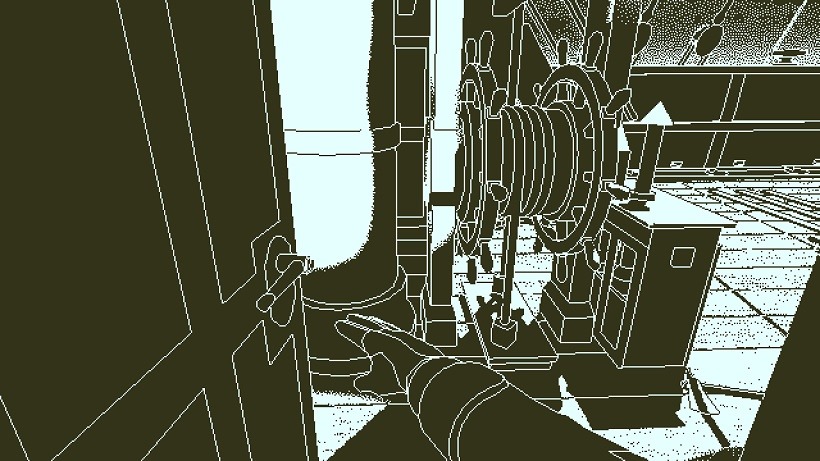 Lucas Pope, the creator of the hit indie title Papers, Please (which Zoe absolutely loved), has been working on a new game for the past two years or so now. It's called Return of the Obra Dinn, and it now has a new playable demo (via Eurogamer).
But first, what is the game about exactly? I've honestly not paid it much attention to Return of the Obra Dinn (nor have I played Papers, Please), so I have no idea what sort of work Pope is capable of myself.
If you're in the same boat, well, that's a start. Here's the premise for Pope's new game:
In 1802, the merchant ship "Obra Dinn" set out from London for the Orient with over 200 tons of trade goods. Six months later it hadn't met its rendezvous point at the Cape of Good Hope and was declared lost at sea.

Early this morning of October 14th, 1807, the Obra Dinn drifted into port with sails damaged and no visible crew. As insurance adjustor for the East India Company's London Office, find means to board the ship and recover the Crew Muster Roll book for assessment.
The story certainly sounds interesting, but what has caught my attention the most is Return of the Obra Dinn's aesthetic. There's something very compelling about the style that makes the game almost feel like it's something straight out of the 1800s. That's not possible of course, but you get what I mean, right?
Regardless I would love to see what Return of the Obra Dinn looks like in action, and thankfully, I can. As you already know (assuming you've been paying attention, and have actually read the title of this article), Pope has released a new and updated demo of the game.
This is a slightly tweaked and optimized version of the build shown at GDC 2016. It's not meant to be a proper demo of the final product but it's probably safe to extrapolate from here. Barely tested and possibly full of bugs. Progress is not saved.
The demo is available on both PC and Mac, and weighs in at 79mb and 81mb respectively. Will you be downloading it? I already have  – I just need to find the time now to actually play it!
Last Updated: April 12, 2016