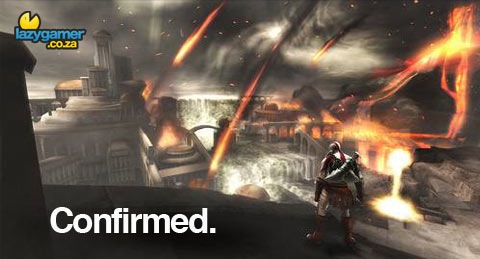 Hawt diggity dawg ladies and gentlemen, there is a new God of War coming.
The news has officially hit that a brand new God of War is in development for the PSP and will be titled God of War: Ghost of Sparta. The screenshots are already looking super sexy and if this is anything like Chains of Olympus, then I am already sold.
More info and screenshots after the jump.
The new title is being created by the ever-so-awesome Ready at Dawn Studios (Daxter, God of War: Chains of Olympus, Okami Wii) in collaboration with Santa Monica Studios. Sony have not given us much to work with for now but promise that a lot more will be unveiled at E3.
What they have done is given us this short bit of information to share with you:
"This new adventure will serve as a prequel of sorts, picking up where God of War left off. Ghost of Sparta tells the story of Kratos' ascension to power as the God of War. In his quest to rid the nightmares that haunt him,

Kratos must face his dark past to prove his worthiness to the Gods — a journey that will reveal the origins of lost worlds and finally answer long-awaited questions about Kratos' tattoo, scar, and family."
What can I say? I am a fan of the series and really loved Chains of Olympus, so I am very excited about this news. What about you?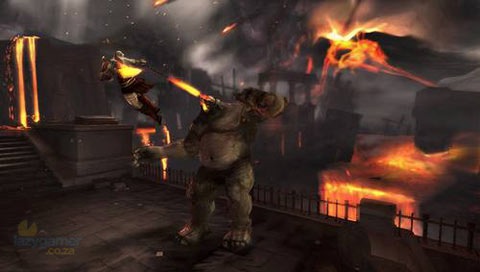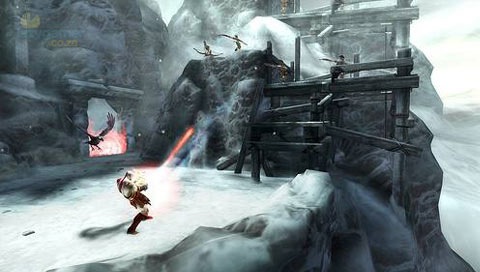 On a completely separate note, I found the strangest problem with Ready at Dawn's website when I looked it up on Google. Check the image below and you will see what I mean. I have mailed them the pic as well so hopefully they get the rather embarrassing error fixed soon.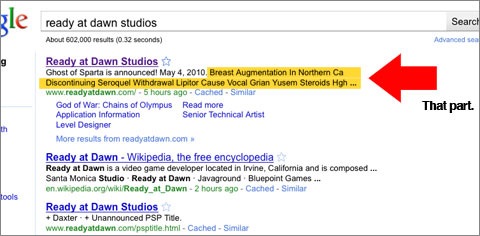 Source: Gamepro
Last Updated: May 5, 2010