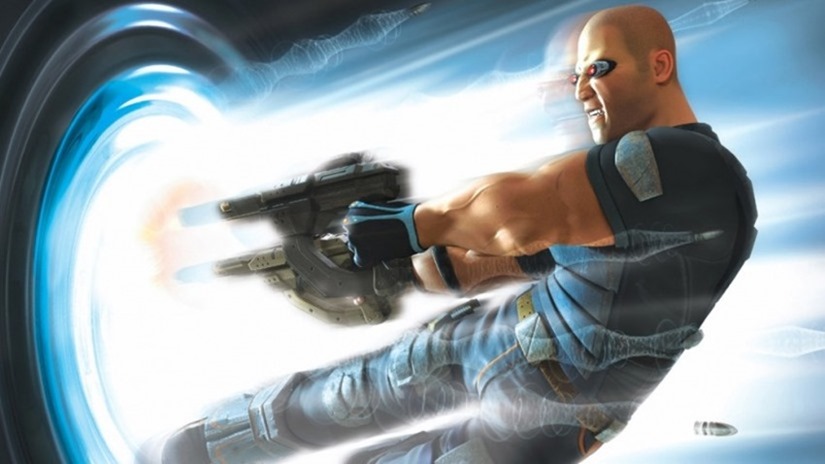 One of the great injustices in modern video gaming is the unfortunate demise of the Timesplitters franchise. Free Radical's century-spanning shooter found its genesis on the PlayStation 1, with sequels making their way to the original Xbox and Nintendo's Gamecube. There were precisely zero Timesplitters games released in the last generation of consoles, though there was hope for a while.
Developer Free Radical was bought out by Crytek, who confirmed in 2011 they were working on a Timesplitters 4. That dream was crushed a year later when Crytek revealed the sequel had been binned. There's now a new hope. THQ Nordic has acquired the rights for Timesplitters.
It doesn't necessarily mean that we'll be seeing a new game, but there's no point in acquiring the IP without plans to use it. Says THQ Nordic in a statement:
Timesplitters was largely considered as one of the most influential console games of the early 2000's. The three game series earned a large and passionate fan base thanks to its unique humour, art style and pop culture references while encouraging customization and modification to give each person their own individual experience. Timesplitters was originally created by the development studio Free Radical Design that later become Deep Silver Dambuster, part of the THQ Nordic group.

In addition to Timesplitters, the IP and the rights to science fiction action-adventure game Second Sight were acquired. Both acquisitions were made through THQ Nordic's fully owned subsidiary Koch Media GmbH.
In addition to seeing Timesplitters in headlines again, it's wild to see the THQ brand being so active after its own demise. Hopefully THQ Nordic can revitalise it to the point of filling the gaping hole left in the list of top publishers.
Last Updated: August 15, 2018