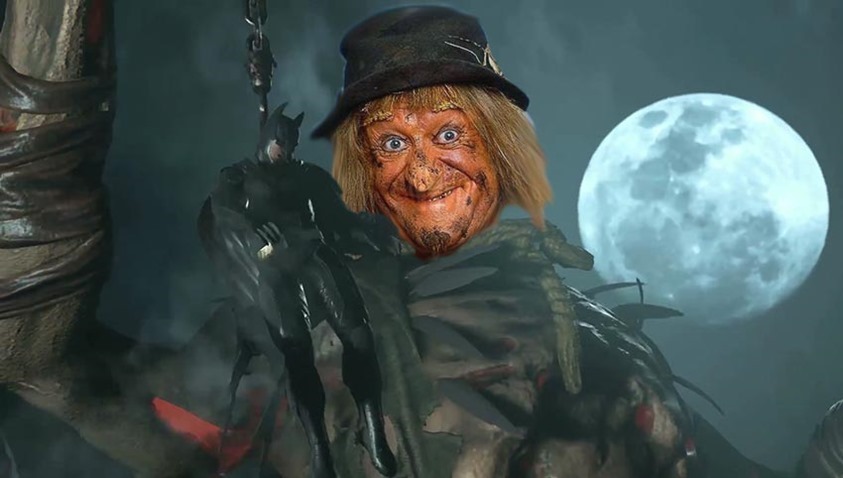 The Scarecrow has always been one of the more interesting figures in the Batman rogues gallery. Usually physically incapable of intimidating anyone (depending on whether or not the writer in question decides to make use of his Kung Fu skills. Google it), Dr Jonathan Crane is still more than capable of reducing grown men into quivering wrecks thanks to his patented fear gas.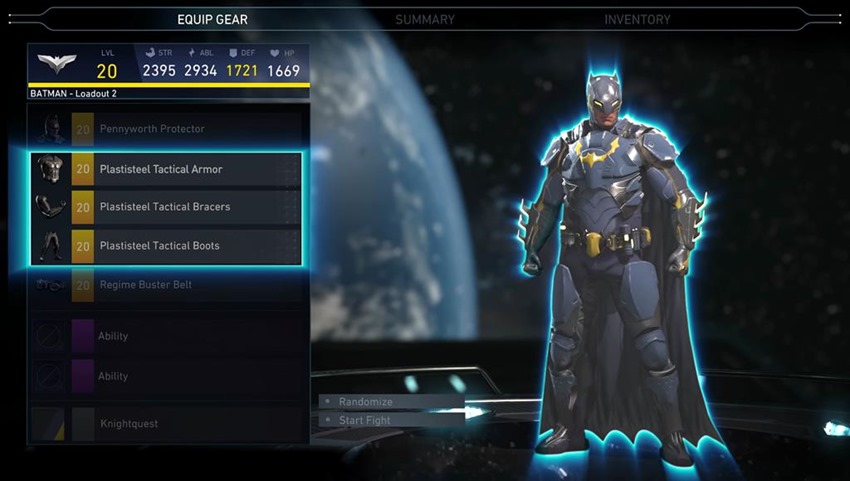 A gas which allows the subject to experience their worst fears, like penguins or Donald Trump being elected to a second term in office as president of the United States. Over the years DC Comics has adopted a Freddy Krueger-styled persona for the phobia physician, which reached its peak influence in 2015's Batman: Arkham Knight. For Injustice 2 though? This Scarecrow is more than ready to throw down with the big boys and the Society thanks to plenty of hallucinogenics and the appearance of a bulimic Bane. Bad trip man, bad trip:
Today is also a day ending with a Y, so there's another Injustice 2 trailer that hit the interwebs this week. Focusing on the Gear System, this trailer further details the key hook of this feature in Injustice 2. It's rather simple really. Gear modifies four key stats: Defense, Strength, Agility and Health. Alongside the base improvements, it also offers a few perks such as a reduction in damage received and an increase in ass-whupping tallies handed out.
Win more fights, earn more gear and look totally bitchin' afterwards with the flexible cosmetics. Injustice 2 even goes full Diablo with the system, as a full set of specific gear leverages in even more perks. As the kind of guy who'd buy a new Batman action figure even if he only came with a new hat, that's the kind of gimmick that has me drooling right now. HE'S GOT A NEW HAT!
Injustice 2 is out on May 16, just in time to prove that you can fight fear with fear. And a stupidly massive meat-hook that happens to be coated with plenty of mind-altering substances. Just like my dad taught me. If you're keen for some Injustice right now, then you can always flip a few digital pages with the latest comic book, where Superman and Batman are best frenemies again.
Last Updated: April 13, 2017