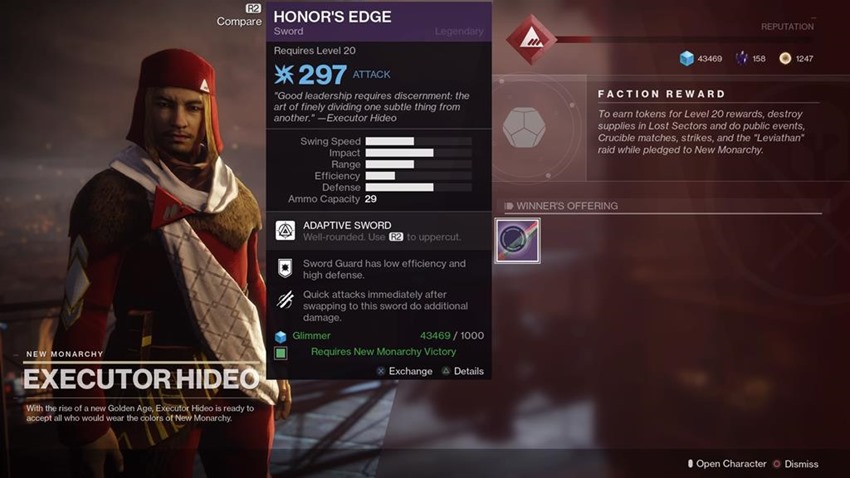 GUARDIANS! Who do you pledge allegiance to? Dinklebot? Bah! Can your precious Dinklebot charge you an arm and a leg for themed gear that is according to my source "Lit AF, fam"? I didn't think so. So pick up a flag, venture into the wilds and support your chosen faction…What do you mean it's already over? Oh, well, moving on then.
The second Destiny 2 Faction Rally, Faction Rally 2: Faction Rally Harder With A Vengeance, has come to an end. As I predicted, New Monarchy came out on top this week. Whether that triumph can be summed up by the fact that Dead Orbit's gear may be the very worst and the Future War Cult branded armour and weapons look like the equivalent of Space-NASCAR, is up for debate. Nobody knooooowwwwsssss…
Still, good news if you were pledging your support to an organisation that looks to unite all of humanity under one ruler, because doing just that worked out so well for King Ntare V and Queen Elizabeth II when most African and island states had enough of British rule in the 20th century. Your reward for backing the right horse?
A pretty kickass-looking sword, for a mere 1000 Glimmer: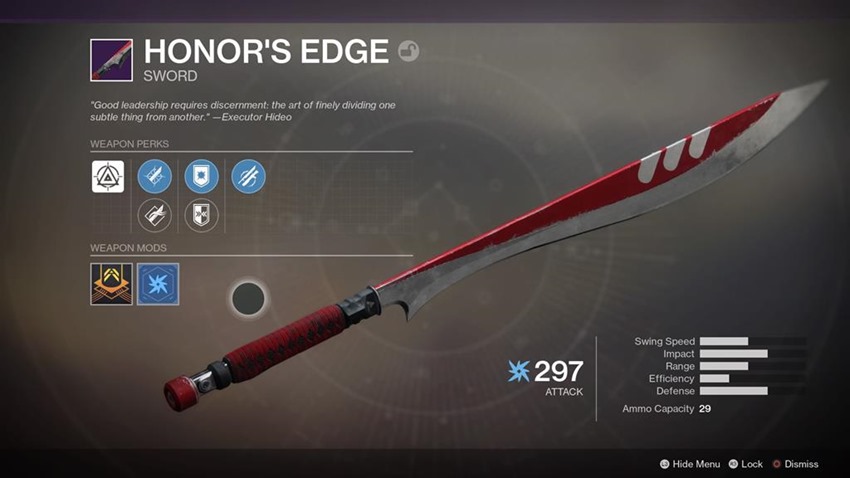 So what's the rest of the Destiny 2 roadmap look like for November? The Dawning should kick off near the end of the month, the Iron Banner will return with a new selection of gear to buy and a new patch will tweak the sandbox ahead of the December 5 release of the first big DLC story event: The Curse of Osiris. By now, your Guardian should be hovering at over 300 in the Light level department.
Just in time to kick some Vex ass when you take a trip to Mercury. Stay tuned for the next Faction Rally then, because I'm thinking that Future War Cult's gaudy yet effective selection of weapons will make them a contender in the third showdown.
Last Updated: November 14, 2017