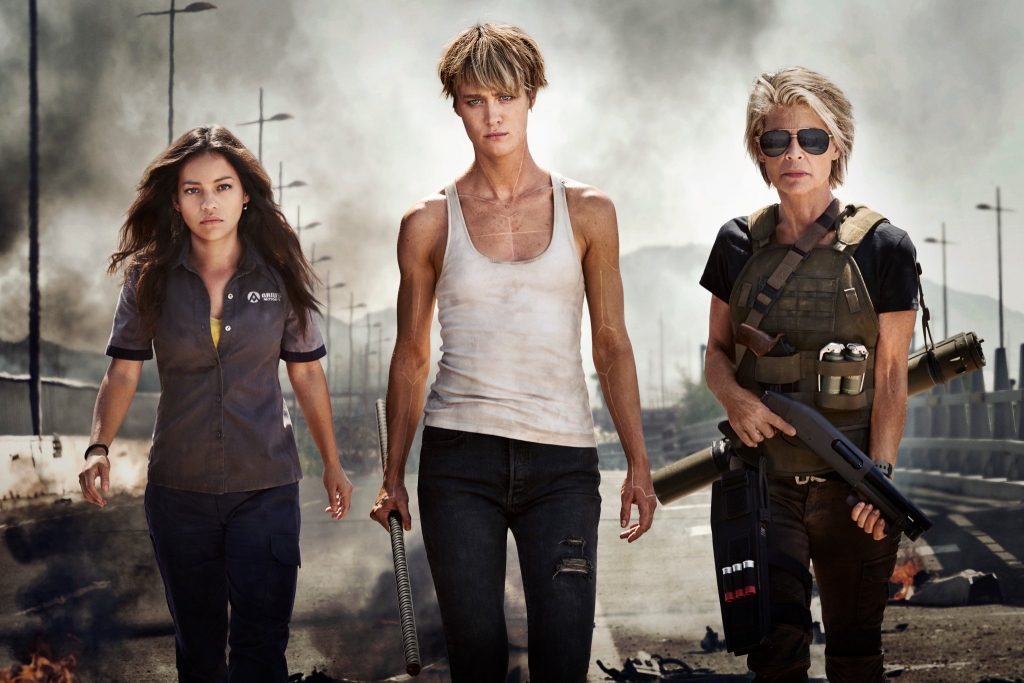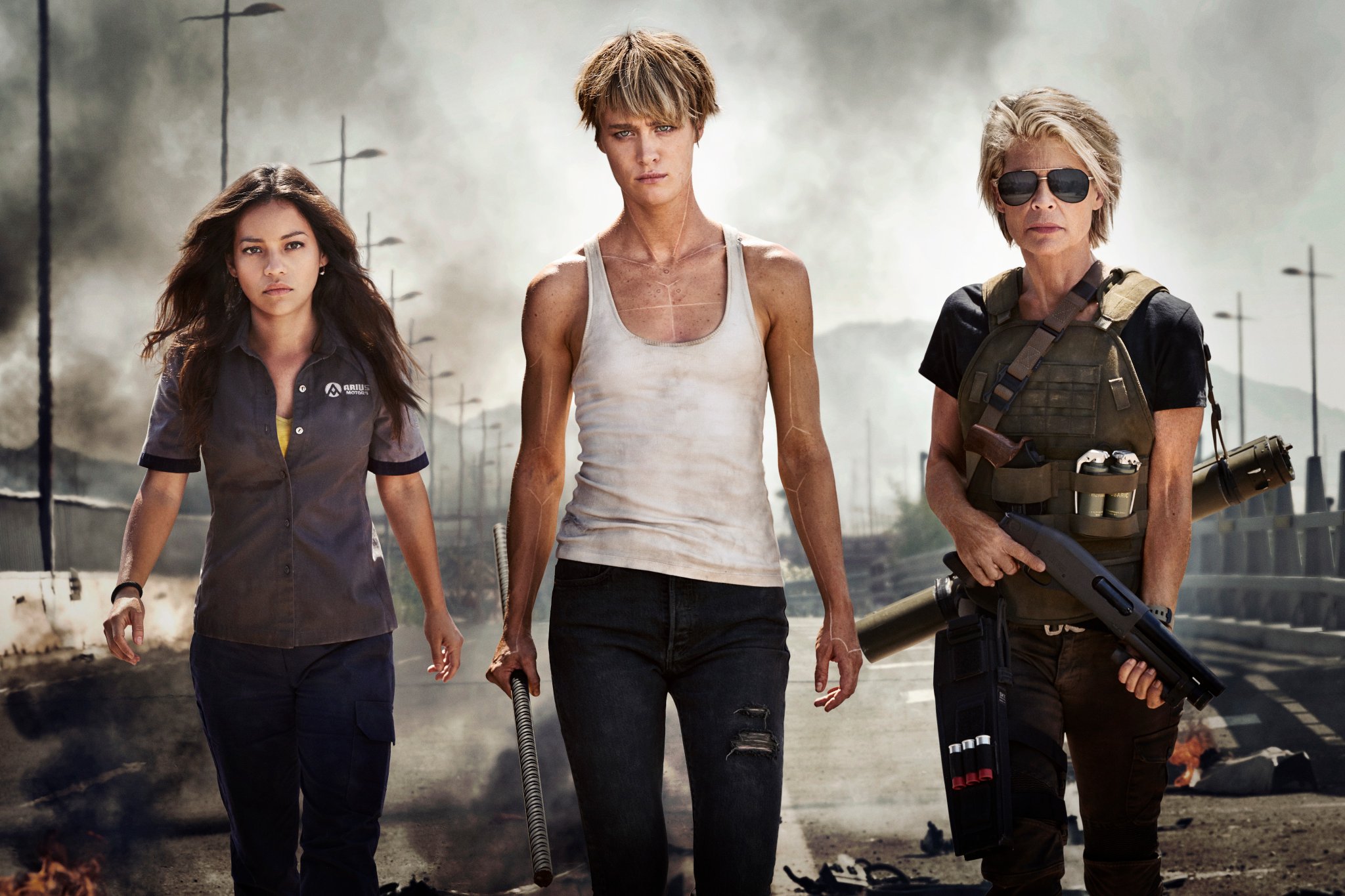 For the upcoming Terminator: Dark Fate, Linda Hamilton will be back to playing her iconic role of Sarah Connor for the first time since we last saw her driving off into the sunset in 1991's Terminator 2: Judgement Day. Hamilton and a returning Arnold Schwarzenegger are clearly the marquee names of this production, which will be ignoring the critically maligned events of the previous three films, but they're actually not the leads.
Instead, it's Mackenzie Davis (Halt and Catch Fire) and Natalia Reyes (Lady, La Vendedora de Rosas) who take the reins here – presumably also for any future sequels as this is supposed to be the start of a new trilogy. Before yesterday, all we knew about their characters is that Davis is called Grace (and has some very weird techno-like scarring) and Reyes is Dani Ramos. And Chatting to IGN, director Tim Miller praised the two actresses.
Mackenzie is fantastic, I think people are going to be amazed by what a badass she is. And Natalia is wonderful — when you read the script you might think, 'Oh, she's not a warrior or a soldier or anything exciting like that,' or worry perhaps that she might be overshadowed by the other four — but absolutely not. She's amazing, a-ma-zing
Along with Miller's comments, IGN has released six new pics showing off the aforementioned four actors, but also giving us a look at Gabriel Luna, and Diego Boneta. It's believed that Luna (who shot to genre fan attention when he played Ghost Rider in Marvel's Agents of SHIELD) will play a new Terminator and is the film's central villain, and that was confirmed when Paramount debuted about 5 minutes of footage for the upcoming film at Cinemacon in Las Vegas last night.
Alas, since we're not made of money, we weren't in attendance, but the reactions from those who were lucky enough to be there have been very positive. You can go read i09's blow-by-blow account of the footage, which consisted of one longer intro scene and then snippets of action throughout the film, but there a couple of big reveals that we have to talk about here.
It would appear that Davis' Grace is taking on the same role as Michael Biehn's Kyle Reese did in the original, as she's been sent back in time to protect Reyes' Dani. Who Dani is and why Grace needs to protect her is unknown. What we do know from the footage is that Grace is some kind of cybernetically-enhanced human, and she kicks serious ass! We've also learned that Luna's Terminator is reminiscent of the T-1000 of T2, but instead of shiny liquid metal he's made of an unknown black oily substance. What's more, he's able to seemingly split off his endo-skeleton to essentially create a barebones copy of himself, while still maintaining his original human-like form. As for Hamilton and Schwarzenegger, the footage gave zero clues as to how they are back but Hamilton's Sarah Connor is apparently on her own mission to protect Dani – it looks as if she will begrudgingly partner up with Grace – while Arnie's older T-800 Terminator will just be laying the smack down.
I have to admit, that it sounds rather intriguing and definitely boasts plenty of nods back to the first two Terminator films. Then again, that's exactly how I would have described Terminator: Genisys when we first got a look at it, so let's hold thumbs this one turns out much better.
Last Updated: April 5, 2019